The anarchists are coming!
Against the union leaders who agree on our future
against the political parties that promote and condone submission
against the bosses who exploit us day by day
against the State and the Capital
we the anarchists join the general strike
12.00 – Plaça de Catalunya (Catalonia Square), central picket
16.30 – Jardinets de Gràcia, demonstration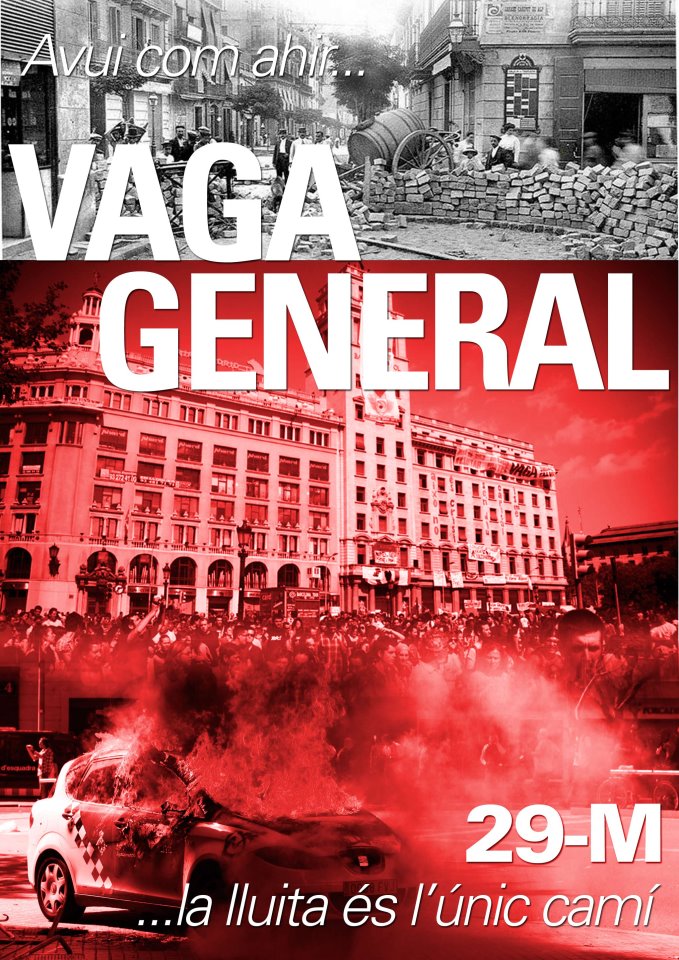 Today as ever… the struggle is the only way
GENERAL STRIKE – 29M
CNT Catalonia calls all workers to join the general strike on March 29th, against the labour reforms and the social cuts (in pensions, education, health care, public transport, electricity, water…). The struggle is the only way we have against the capitalist system and the State.
sources i, ii (you may also visit our new Catalan blog)