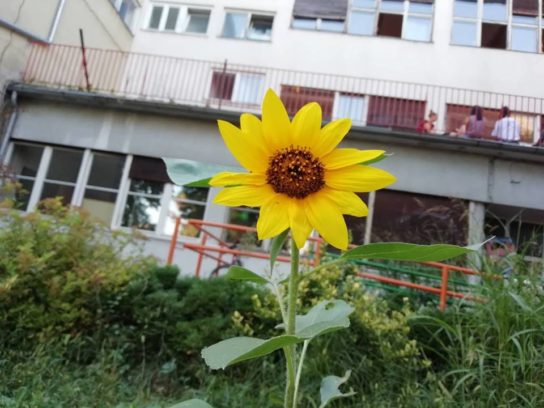 received 9 / 22 / 18
Greetings,
We are BEK collective that started the BEK social centre which opened this spring in Zagreb, Croatia. Our squat/social center is completely DIY, based on non-hierarchical structure and our acts are inspired with the idea of anarchism.
All our programs are free (based on donations) and our goal is to include all the people from the community that want to participate so we could truly make our squat a social center, open for everyone to come and be a part of it!
The building we are in was built in 1950 and until recently it was an educational center for blind and visually impaired children. In the March of 2015 long needed renovation works were halted and it was permanently closed as an educational institution. The government did not provide adequate solutions for a new building that could satisfy the children's needs nor to stop the further decay of the closed building.
Now we have a chance to make an open space for people and animals, but the building requires a lot of work, materials and time. To collect the money necessary, we have started a crowdfunding campaign, so what we need from you is your support.
If you think this idea and project is worthy of your help, we would be very thankful if you could promote our campaign in any way, like sharing, donating, posting about us and talking to your friends, families, colleagues, pets, plants etc. :)
In solidarity,
BEK kolektiv
https://coopfunding.net/en/campaigns/bek-autonomous-space-for-free-social-and-cultural-activities/