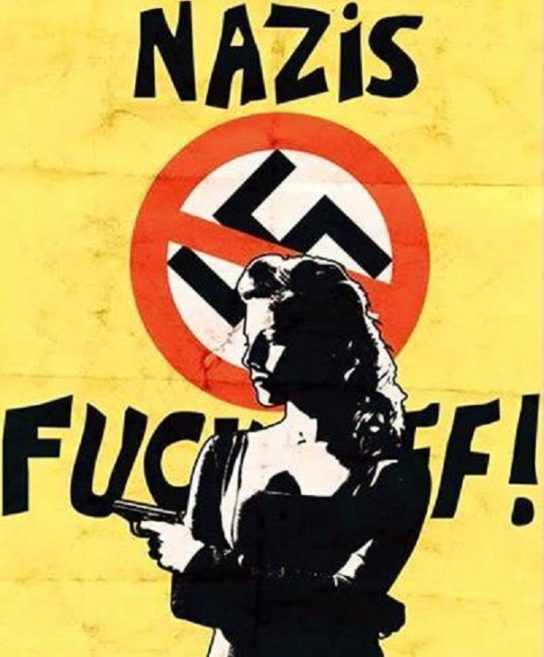 received 12.08.2018
The guitarist for 'Queensbury Rules' (a 'Blood & Honor' band) had his car sabotaged in the early hours of the 7th of August.
Wojciech (Woj) Wasilewski, a known fascist had all 4 tyres of his car punctured, the bodywork scratched and a message sprayed which reads: "Woj = Fascist" and on the otherside: "[heart symbol] ANNA YPG".
The car was parked on Trinity St (New Town) St Philips, sometimes parked on Hassell Drive, both near Trinity Police Station, Bristol. The car is a red Hyundai, reg: EA60TWX
Woj and his Polish friends live above 'Skin Deep', a tattooist shop on Old Market (close to where the car was parked). The shop is run by 'Ozzie', an old National Fronter from Kingswood, Bristol.
Woj has been seen in a 'Queensbury Rules' T-shirt with "Pie and Mash" printed on the back (cockney slang for 'fash'). It also had the slogan: "Five little words" which means "We go where we want". But the reality is they don't, their gigs are very secretive and so we decided to go below the belt and kick him in the bollocks.
There is graffiti near Woj's flat, which is separate from this attack, that also mentions Anna Cambell: "When you fight fascism, the rules of engagement should be of your own making"

Take 'em on the blind side cell.
in portuguese