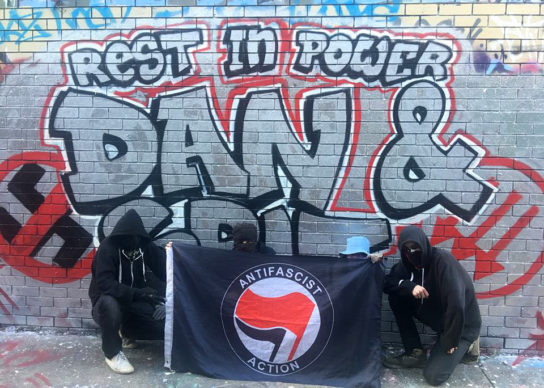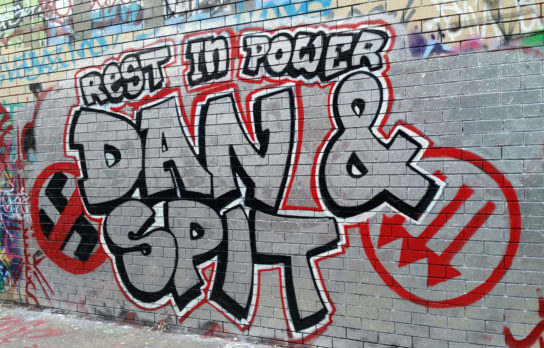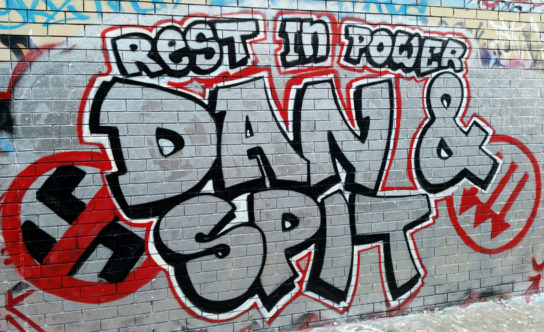 Received on 7/4/18:
On the 4th of July 2018 some anarchists in Sydney painted a memorial piece for Dan Shersty and Lin (Spit) Newborn.
Dan and Spit were young anti-fascist skinheads, punk musicians, and founding members of the Las Vegas chapter of Anti-Racist Action.
On the 4th of July 1998 they were lured into the desert on the outskirts of Vegas and gunned down by a gang of 6 white supremacists, murdered by six known white supremacist, only three of whom ever served time for the murders.
Twenty years on, their memory is kept alive in the daily struggle against racism and fascist terror.
Never Forgive, Never Forget