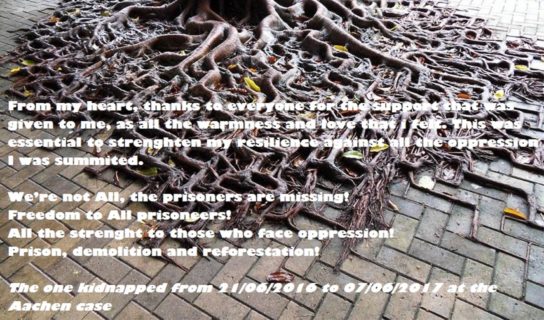 From my heart, thanks to everyone for the support that was given to me, as all the warmness and love that i felt. This was essential to strenghten my resilience against all the oppression I was summited
We're not All, the prisoners are missing!
Freedom to All prisoneers!
All the strenght to those who face oppression!
Prison, demolition and reforestation!
The one kidnapped from 21/06/2016 to 07/06/2017 at the Aachen case
via barcelona.indymedia
poster in pdf; in Italian
Updates: