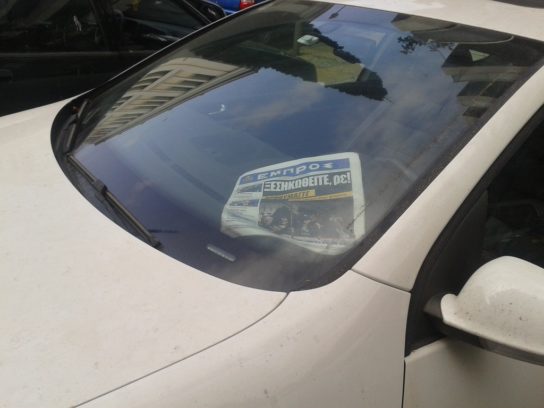 On Wednesday noon November 9th 2016, at the junction of Tositsa and Bouboulinas St. in Exarchia, a white Volkswagen with the liscense plate IZY 5183 was spotted having on display the nazi newspaper Empros on the inside of the front windshield. A group of comrades mobilized fast and smashed up the vehicle.
We send isurrectionary signals to those who fuck up the streets in the US against the democratic election of fascist Trump.
FUCK ALL FATHERLANDS!