Report from Holman | September 27th 2016
About 12:00am a prisoner was stabbed by another prisoner while in the bed asleep. The disturbance came after the perpetrator ran out the dorm. The pigs let the prisoner in C-dorm even after being told earlier not let anyone in C-dorm by prisoners who are housed in C-dorm. Prisoners ran after the prisoner who committed the stabbing, got out the dorm, surrounded one pig who came out the control cubicle, but was asked to wait before doing anything and just help the injured prisoner to the infirmary.
What you are seeing in this short clip is a bunch of angry prisoners who see the pigs as facilitators of violence against one another.
This is Mike reporting from Holman prison.
via Anarchy Live!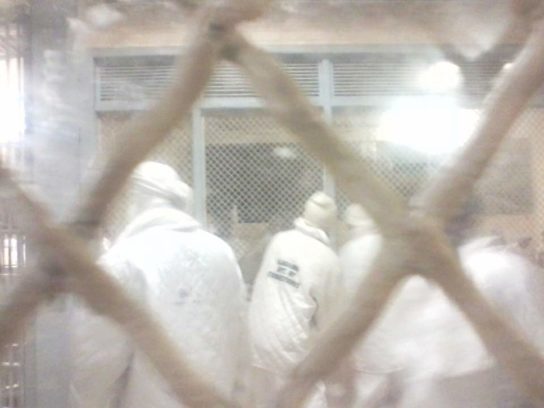 State Can't Crush Prison Rebels | September 29th 2016
It is being reported that last week while at the prison, after attending the funeral of the pig who was stabbed here on September 1st and died from his injuries, the regional Coordinator Grantt Culliver stated to several prisoners that he was going to bring the CERT, the department of corrections' special response squad, to Holman prison in Atmore, Alabama on the 1st of October and that they will be here for the next ninety days to search the prison for every knife and cell phone, and that are going to take the prison apart piece by piece until they have found every weapon and phone.
This is an attempt at intimidation and move to reestablish authority and total control. Control over human beings who have been resisting and saying fuck your authority! Humans who no longer accept the narrative that they are worthless and that the state has a right to punish and use violence without it being returned. No longer will we allow the gross injustices to go unchecked.
We want you all out there in the open air prison called the free world to keep an eye on what happens here. We know that the pigs are angry about the death of their colleague at the hands of a prisoner and all the resistance that has sprung up here within the last year, and have / are planning to crush the resistance. Keep an eye on Holman and continue to show solidarity through direct action.
No gods, no masters! Death to the state! Long live anarchy!
via It's Going Down