We stand in total and unreserved solidarity with the struggle of prisoners in America against slavery, and as a response to the call for support and solidarity to their resistance we hung two banners in downtown Athens, Greece.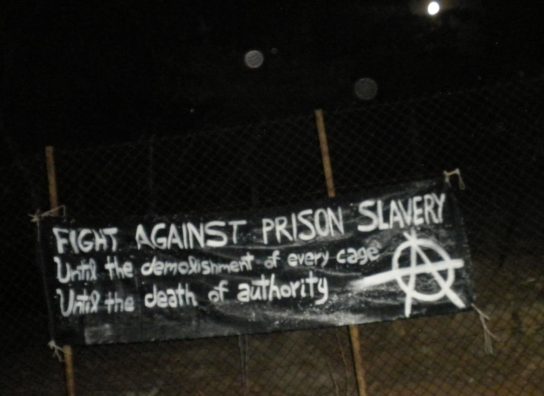 Fight against prison slavery. Until the demolishment of every cage. Until the death of authority.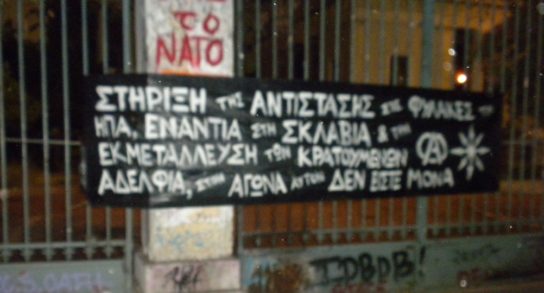 Support the resistance in US prisons, against slavery and exploitation of prisoners. Brothers/sisters, in this struggle you're not alone!
Union of anarchist individualities Uroborus
text in Greek