Last weekend, individuals handed out zines and dropped a banner at TRESPASS (DIY Punk show) to raise awareness and support for the Warsaw 3; three anarchist arrested and charged under new anti-terror laws. Donations were also collected to go towards their legal costs.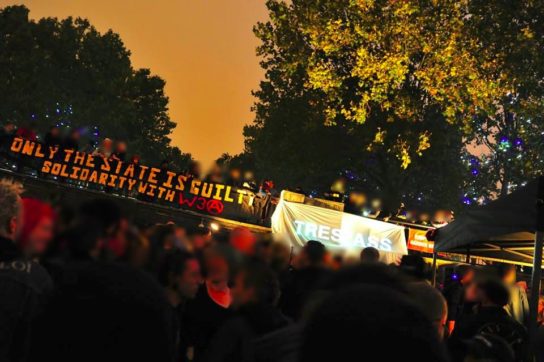 On the 28th September 7pm, there's an info night being held in Decentre to discuss the Warsaw 3 and how their case is part of a growing pattern of state repression of anarchists and those involved in social movements and struggles. There will be a talk with a comrade from ROD collective based in Warsaw, short movie screening and bar and food for donation.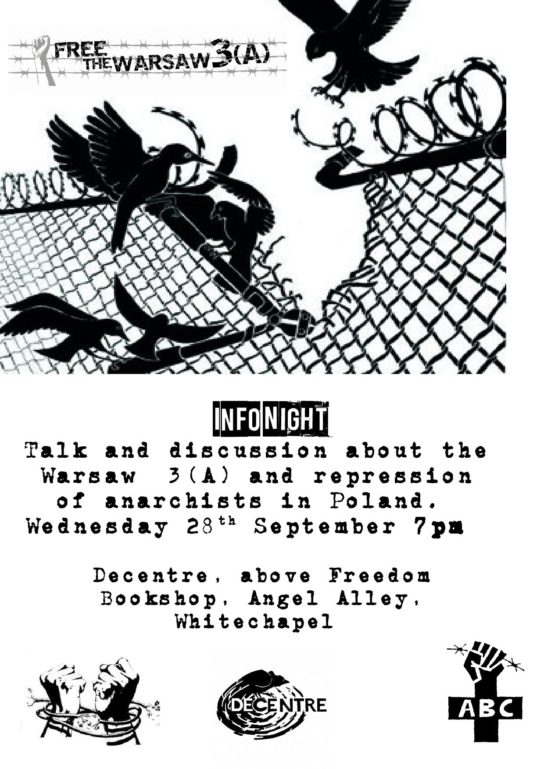 On the 7th October 8pm, come along to the solidarity SQUAT gig & party with London based bands and musicians to help raise funds for the Warsaw 3!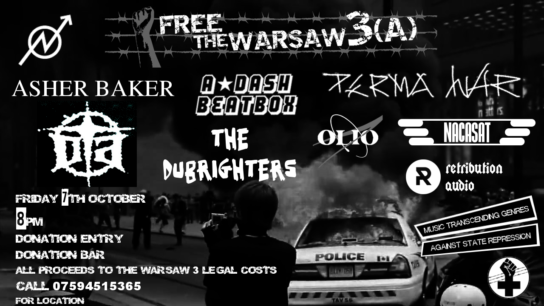 Free the Warsaw 3 and all hostages of the State !
Links for events: Info Night / Gig