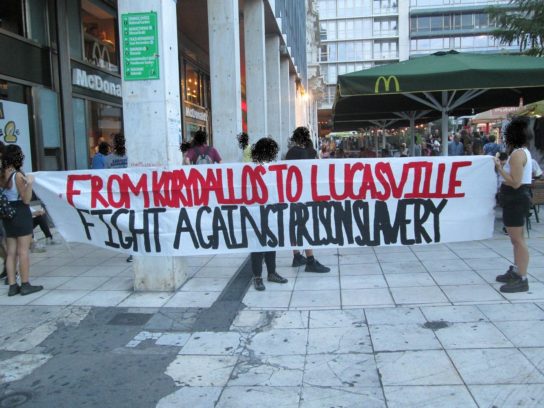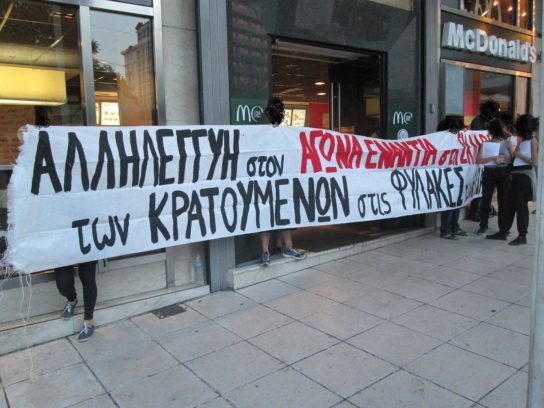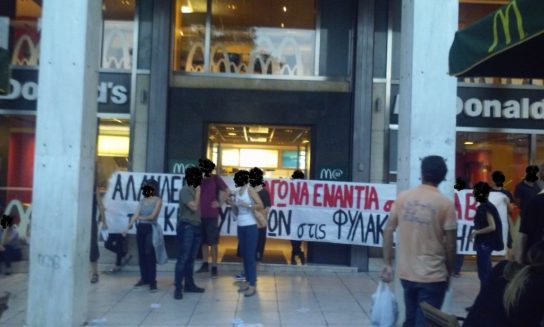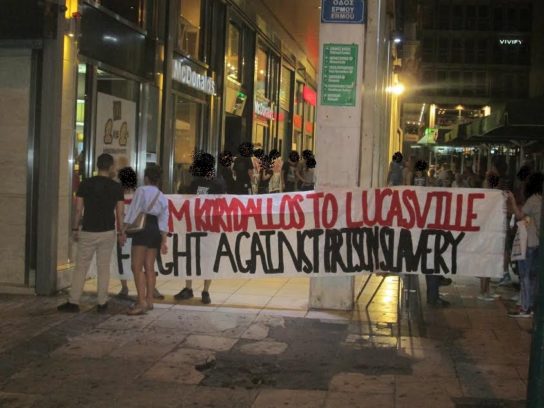 Banners read: "From Koridallos to Lucasville, fight against prison slavery" / "Solidarity with the struggle of US prison inmates against slavery"
On Saturday evening September 10th 2016, McDonald's at Syntagma Square was blockaded for two hours in solidarity with the struggle against slavery which has already begun in American prisons, as of September 9th.
McDonald's is one of the key companies that exploit the regime of slavery imposed on prisoners in the United States, a regime securing the multinational giant more profits.
During the 2-hour blockade we distributed many texts to passersby, in both Greek and English, and threw flyers. We ended our action without incident when demonstrators from hot spots (migrant camps) and migrants housing squats arrived in Syntagma. We joined their demonstration, chanting slogans in solidarity with migrants.
Assembly of Solidarity with the Struggle of Prisoners against Slavery
Next open meeting:
Monday September 12th, 7pm, Athens Polytechnic School (Gini building), Exarchia.