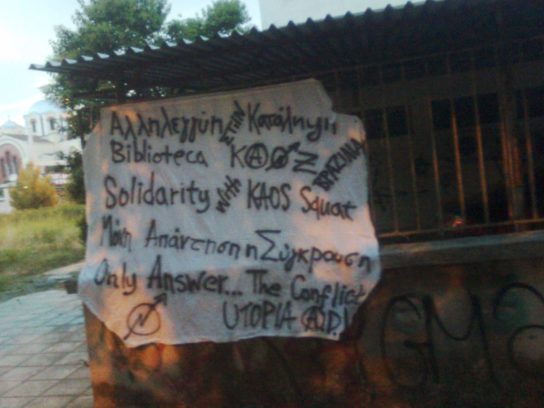 Biblioteca KAOS is threatened with eviction on August 4th 2016. The anarchist squat Utopia A.D. hung a banner and put up posters in the city of Komotini, in a minimum display of solidarity with the companheirxs in Porto Alegre.
Solidarity with the anarchist squat Biblioteca KAOS in Brazil!
Conflict is the only answer!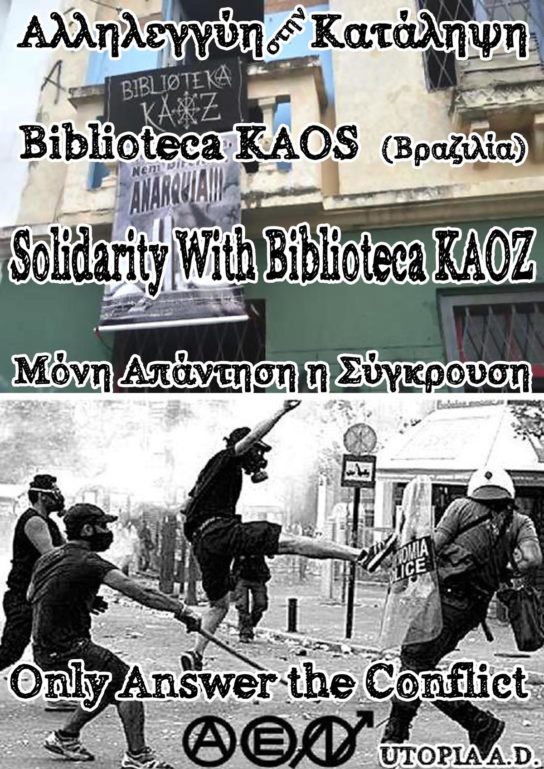 Flyposting by Utopia A.D. in Komotini in solidarity with Biblioteca KAOS in Porto Alegre, that's threatened with eviction; also 'Fuck Nations Squat the World' postering in solidarity with the heavily repressed squatters in Thessaloniki.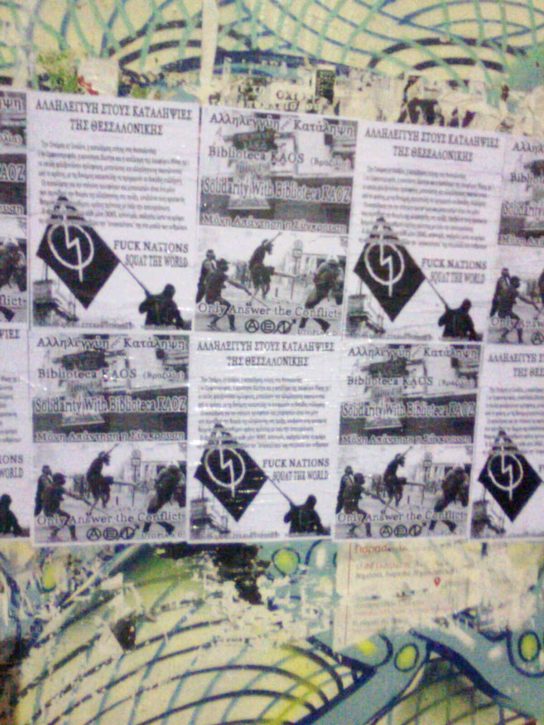 in Portuguese & German