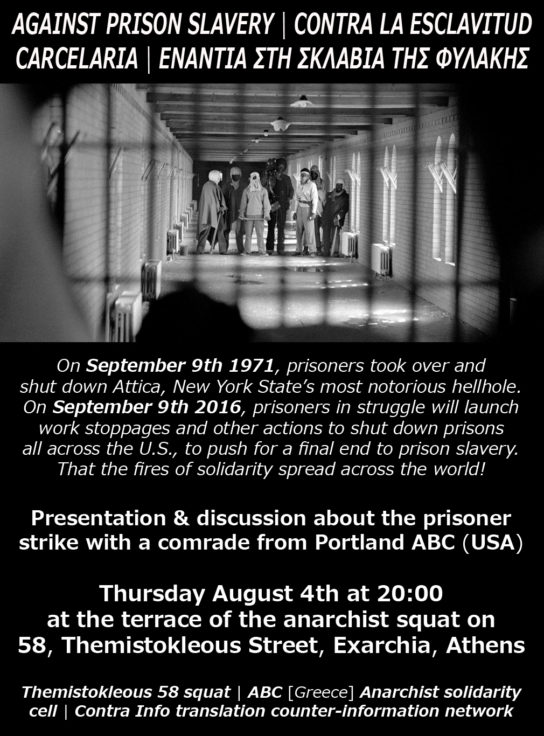 AGAINST PRISON SLAVERY | CONTRA LA ESCLAVITUD CARCELARIA | ΕΝΑΝΤΙΑ ΣΤΗ ΣΚΛΑΒΙΑ ΤΗΣ ΦΥΛΑΚΗΣ
On September 9th 1971, prisoners took over and shut down Attica, New York State's most notorious hellhole.
On September 9th 2016, prisoners in struggle will launch work stoppages and other actions to shut down prisons all across the U.S., to push for a final end to prison slavery.
That the fires of solidarity spread across the world!
Presentation & discussion about the prisoner strike with a comrade from Portland ABC (USA)
Thursday August 4th at 20:00 at the terrace of the anarchist squat on 58, Themistokleous Street, Exarchia, Athens
Themistokleous 58 squat | Anarchist Black Cross [Greece] Anarchist solidarity cell | Contra Info translation counter-information network