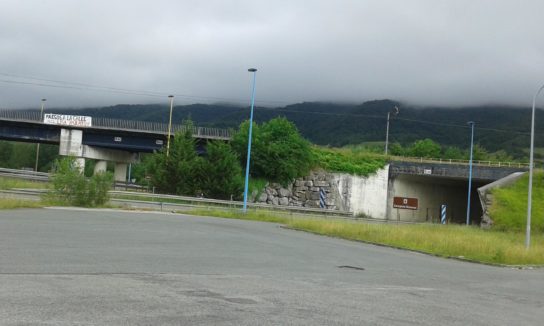 On Sunday July 3rd 2016, we dropped a banner in solidarity with the anarchic comrade Lisa, imprisoned by the Spanish state in collaboration with the German state in order to protect the private property of banks; a facade, as everyone knows, of arms trade and international funding of present and future wars. The banner is hung on national road n.1 on the way to Altsasu (Navarre).
Solidarity is a weapon, and we'll continue to use it. The Spanish and German states-oppressors will find out what that means.
Cops murderers and torturers.
LISA ASKATU! FREEDOM FOR LISA!
(A)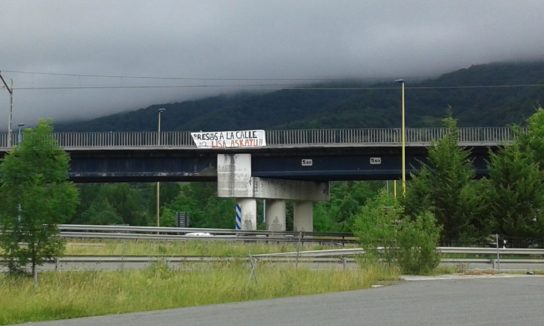 Note of Contra Info: Lisa was captured in Barcelona on April 13th 2016, accused of expropriating a branch of Pax-Bank (financial institution in the service of the Catholic Church) in Aachen in 2014. The compañera has been extradited to Germany awaiting trial. She's now incarcerated in Cologne's prison, held in isolation, allowed out to the prison yard only for an hour per day, and her communications with the outside world are highly restricted. Updates in Catalan/Spanish: solidaritat rebel