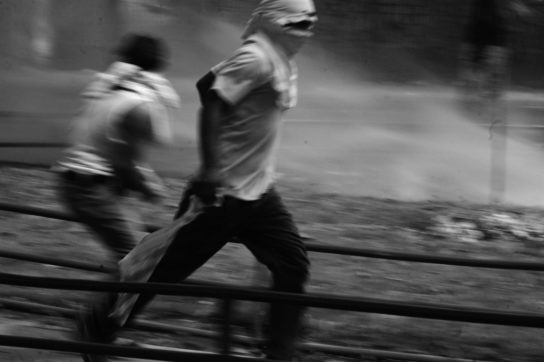 The last days of May, in the centre of Athens, we torched two ATMs of Alpha Bank, as well as an excavator used for the metro line extension in the area of Exarchia.
We perceive the State's effort to upgrade the control and disciplining mechanism as a way of establishing a consumerist and peaceful normalcy everywhere, and attacking spaces that diffuse anarchist theorisations and practices – which is why we choose to attack every form of Power with all available means.
We also carried out this action in memory of our comrade Mauricio Morales, who was killed on May 22nd 2009; and in solidarity with our incarcerated comrades.
ALL OUR FALLEN COMRADES COME ALIVE
THROUGH THE FLAMES OF INSURGENCY
GUERRILLA GREETINGS TO THE CCF COMRADES
GALLOWS FOR THE JUDGES, BULLETS FOR THE COPS
FIGHT NATIONS, SQUAT THE WORLD
Cell for the diffusion of insurrectionist violence/FAI-IRF