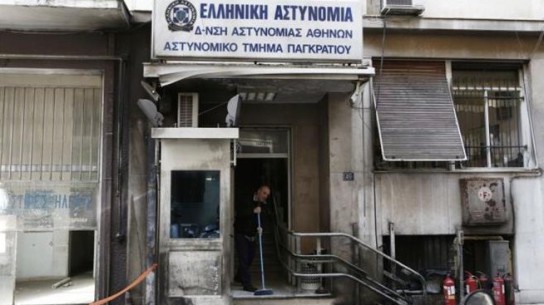 "There they are, Man's highest moments; the moments of exit.
Man no longer stagnates into the mire…
but storms upward, and with him all life…"
(Nikos Kazantzakis)
It's as if tenacity is growing these days of March. Our tenacity in denying that Lambros will no longer come to our secret meetings. In denying that he won't "exactly" appear again, to share the contents of his bag and initiate the time of attack. It's as if tenacity is growing. Those of us who waged war on ourselves are still waging war; still setting fire to what we set fire to together; still hating what we hated together.
LET ACTIONS SPEAK.
On March 24th 2016, tenacity spoke again… We attacked the Police Department of Pangrati torching an unmarked vehicle of State Security and the police station's guard booth and front door with 15 liters of gasoline.
Despite what the State Security's parrots have leaked to the media, we followed our initial plan and left the place in a coordinated manner.
HOSTILITIES CONTINUE
LAMBROS LIVES WITHIN FIRES