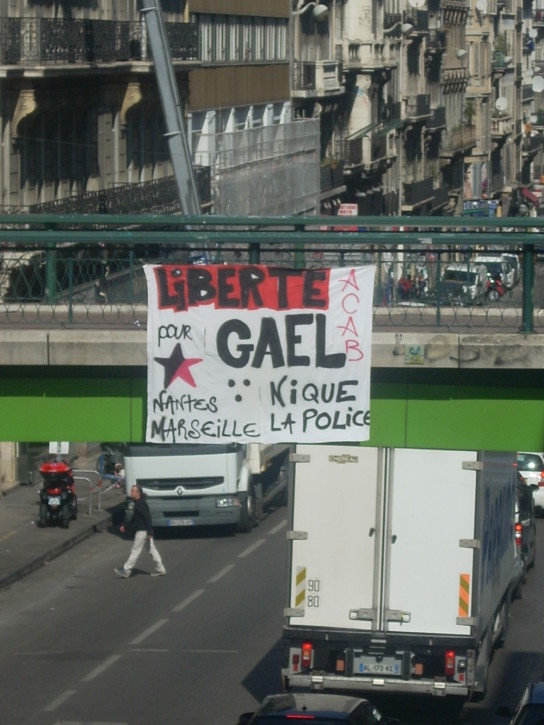 On March 17th during a demonstration in Nantes against the Labour Law, several people were arrested. Gaël spent 48 hours detained before being being remanded by the court. On Monday 21st, he faced an immediate appearance in court and was sentenced to 6 months in prison.
Today [March 24th] in Marseille, during a new day of demonstrations, a solidarity banner was placed on the bridge.
From Marseille to Nantes: Solidarity!
Note from Contra Info: In France, a "comparution immédiate" is a way to swiftly judge and sentence someone immediately after being detained.
German | Italian | Portuguese