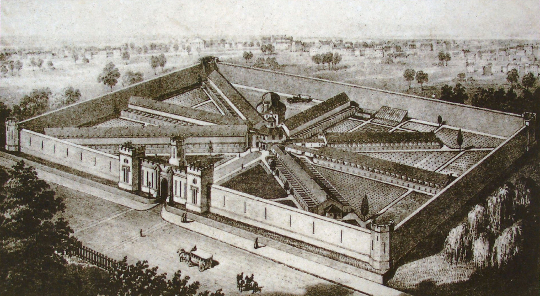 In the night of 8th-9th March 2016, with garbage skips and flammable products we set fire to the front of the architects' office of Archi 5, rue Voltaire, in the town centre of Montreuil-sous-Bois [Paris outskirts].
Archi 5 boasts on its website of having achieved, or trying to achieve, alongside insignificant constructions, the following list of macabre projects:
The prisons of Bourg en Bresse, Draguignan, Mont de Marsan, and Rennes, the jails of Condé-sur-Sarthe and Vendin the Veil, the Cergy-Pontoise Judicial Police Pole, Clichy-sous-Bois police station, Chartres Hight Court, and the French Polynesia detention centre in Tahiti.
We dedicate this action to everyone who fights for freedom and against all authority, in particular the anarchist comrades Mónica Caballero and Francisco Solar, who are facing heavy prison sentences in the hands of the Spanish state, who don't renounce a word of what they think nor what they are.
Fire to the prisons.
Fire to those who build them.
Italian and Portuguese | Spanish via Attaque