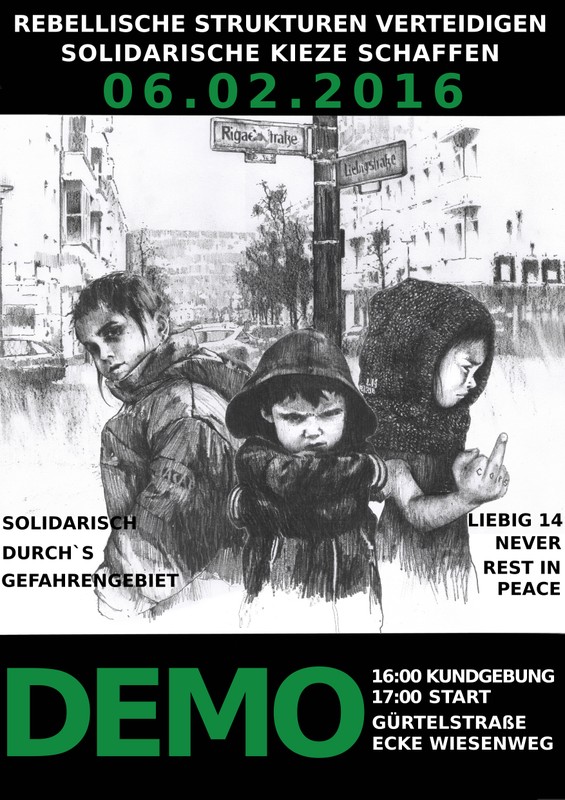 After the major offensive on Rigaer 94 by 500 cops, SEK, a K-9 unit and a helicopter, the northKiez of Friedrichshain is still under siege. There are constant controls all around Rigaerstraße and the streets are patrolled by massive swathes of cops.
We take the attack on the night of 13.01.2016 on Rigaer 94 and the assault on Liebig34 on the same evening as an attack on all of us! It is an affront to all of us that resist, organise, plan, act and network every day; against all those that cannot pay their rents anymore and get displaced.
To the cops and politicians speculation to be able to force us into capitulation and resignation by repression we respond: Forget it! We will not yield a centimeter! Now more than ever!
We are calling everyone, to go out on the streets with us on February 6th to fight against 'danger zones', police terror and displacement.
Call to action:
Defend rebellious structures, create solidary neighbourhoods!
Saturday 6th February 2016 | Berlin
Gathering at 16:00 in front of Wagenplatz Rummelplatz, Gürtelstrasse 26
Demonstration at 17:00 (be on time!)