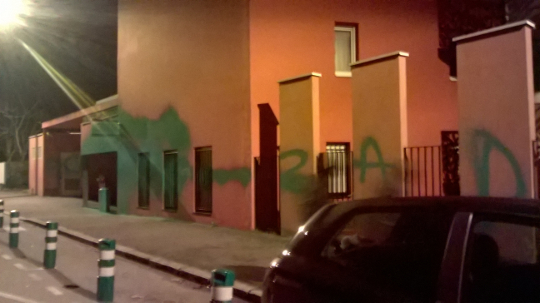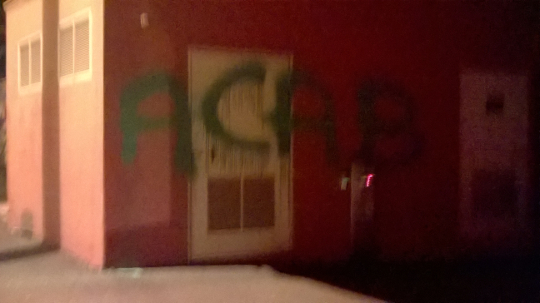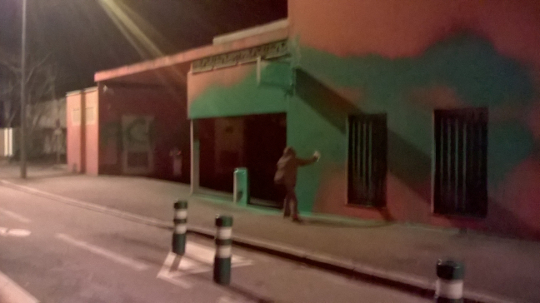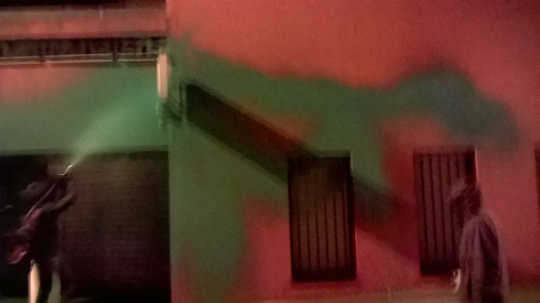 Whilst the cases of the last legal occupants of the Zad were being judged this Wednesday [January 13th 2016], we set out to repaint the red police station facade of the Beaujoire neighbourhood, in the purest tradition of Nantes-style greenwashing.
We're not fooled: we know well that every court defeat implies a confidence uptake for concreters to go further in the airport project.
Far from hushed court speeches, the police militia will come back to the zone, to attack the occupation movement and the life forms that develop for years.
This is a warning. We won't let them do so.
There won't be an airport in Notre-Dame-des-Landes.