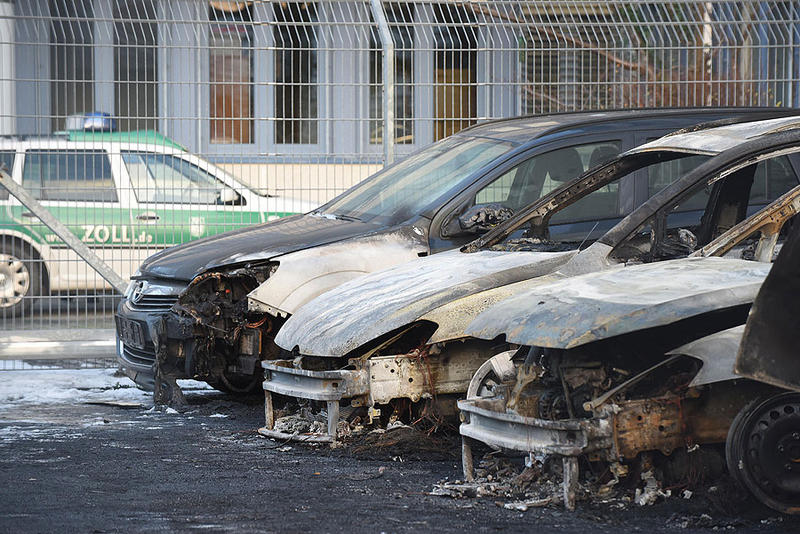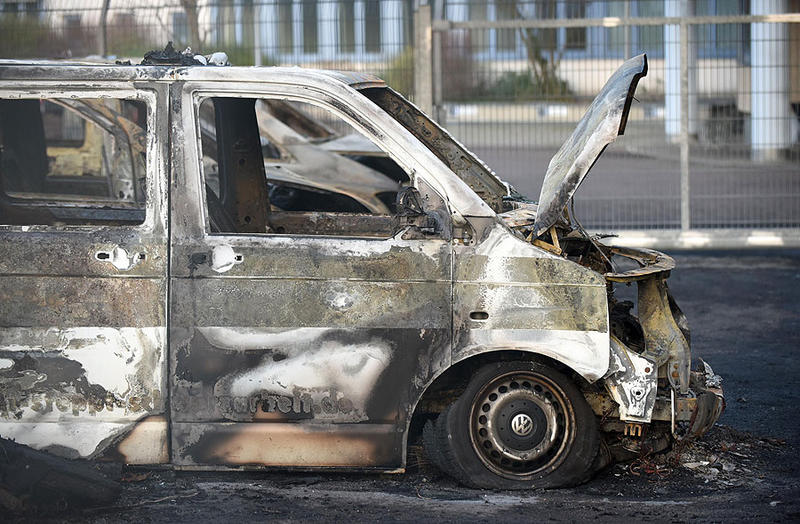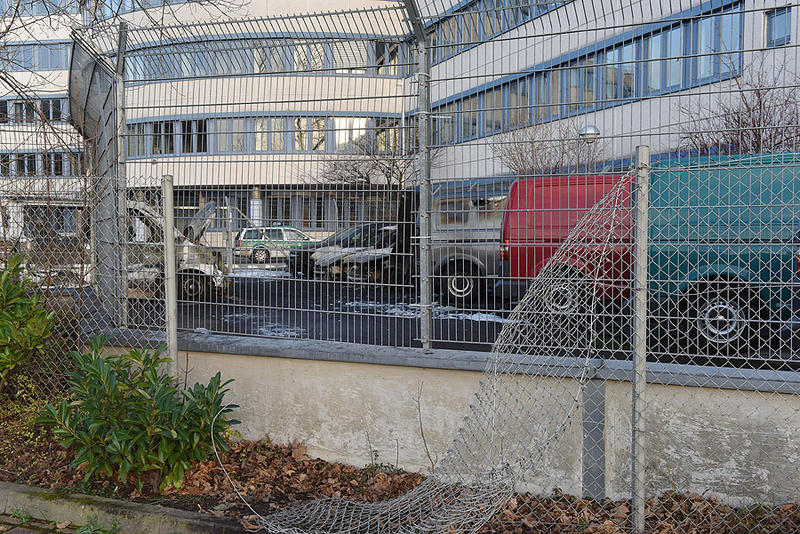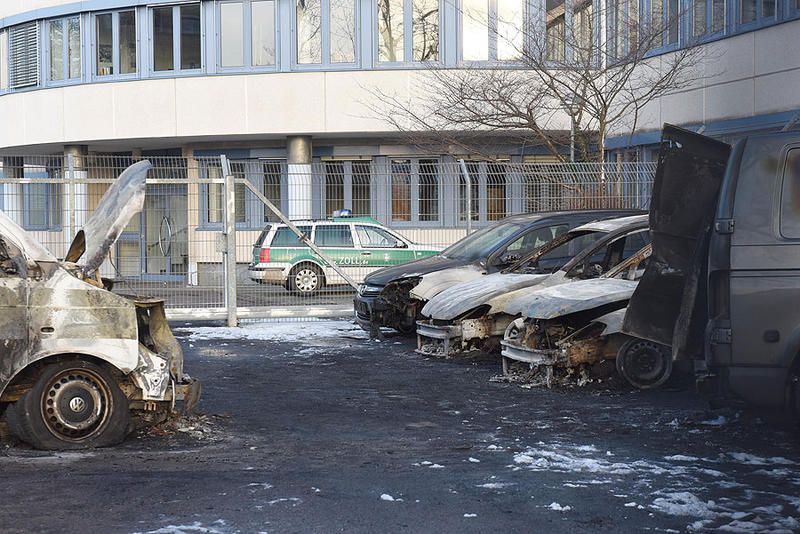 In the night of New Year's Eve, we torched some parked vehicles of the Federal Customs Administration (Zoll) in solidarity with all the comrades who are afflicted by repression and cannot be with us, and at enmity with the States, from which this repression emanates.
We chose customs as it is an executive authority of the German Ministry of Finance – who would shed a single tear?
We take into consideration that we can't bring down the State and Capital only with such actions, but nevertheless we want to put a spoke in their wheel at any given opportunity. We will not avoid confronting our enemies due to constraints of circumstances.
We've noticed that comrades embraced the calls for Black December in some countries, and each of these attacks have warmed our hearts – so we gladly join them.
We wish all comrades a combative new year, and lots of strength to those prosecuted by repressive authorities to withstand this period.
Friends of undeclared work