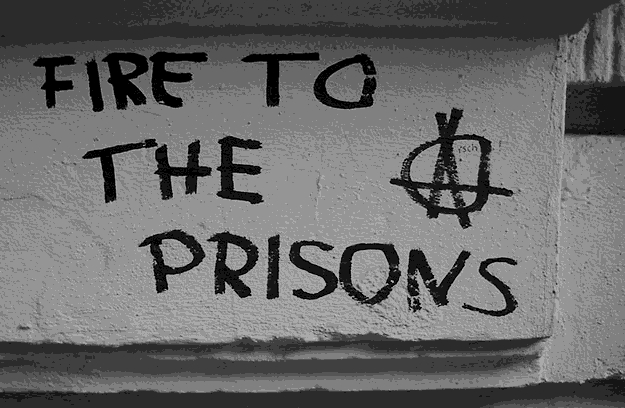 In the evening of Thursday 31st December, a little after 10pm, a group of people went to Besançon's prison known as La Butte ["The Mound"; in the Butte neighbourhood] to express solidarity with the prisoners.
Whilst elsewhere hypocritical wishes for the new year were exchanged, fireworks and firecrackers broke a little of the ambient monotony early in the night of New Year's Eve. For a few minutes our slogans echoed against the prison system – "prisons on fire, with the screws inside", "brick by brick, wall by wall, we'll destroy all prisons," "fire to the prisons, let the screws bite the dust," etc. … — with whistles amid satisfactory and joyous cries from prisoners from the bars of their cells.
Hoping this year, 2016, is rich in prison escapes, fleeings(*) and rebellions!
Warm greetings to the six prisoners who're in between the filthy hands of cops after the rowdy night of 29th to 30th December 2015 at the Youth Detention Centre in Orvault.
Solidarity with all prisoners in revolt!
(*) Fleeings in the context of 'prisoners on the run' from the word cavale.