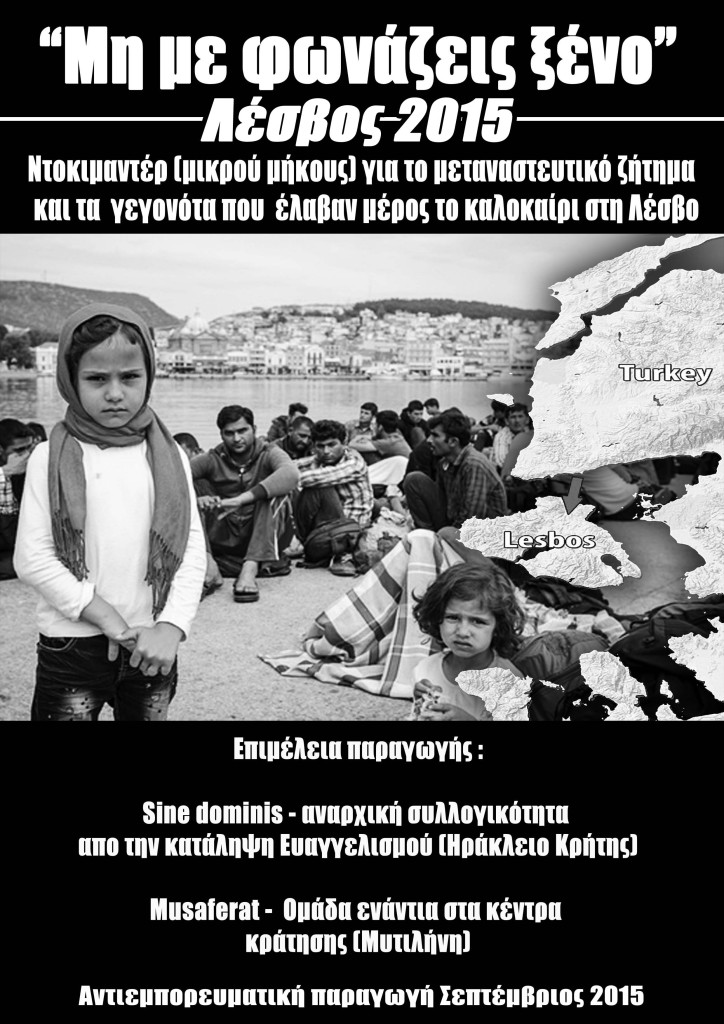 via (((●))) Candia :: Alternativa
A diy production by Sine dominis – Anarchist collective from Evangelismos squat (Heraklion, Crete), based on texts of Musaferat – Collective against detention centres (Mytilini, Lesvos island); translation and subtitling by Apatris media collective. Heraklion, Crete, September 2015.
Download video here. Download English subtitles here. Trailer here. View online here (with EN subs).
Contact:
sinedominis[at]espiv.net | sinedominis.espivblogs.net
evagelismos.squat[at]espiv.net | evagelismos.squat.gr
musaferat[at]espiv.net | musaferat.espivblogs.net