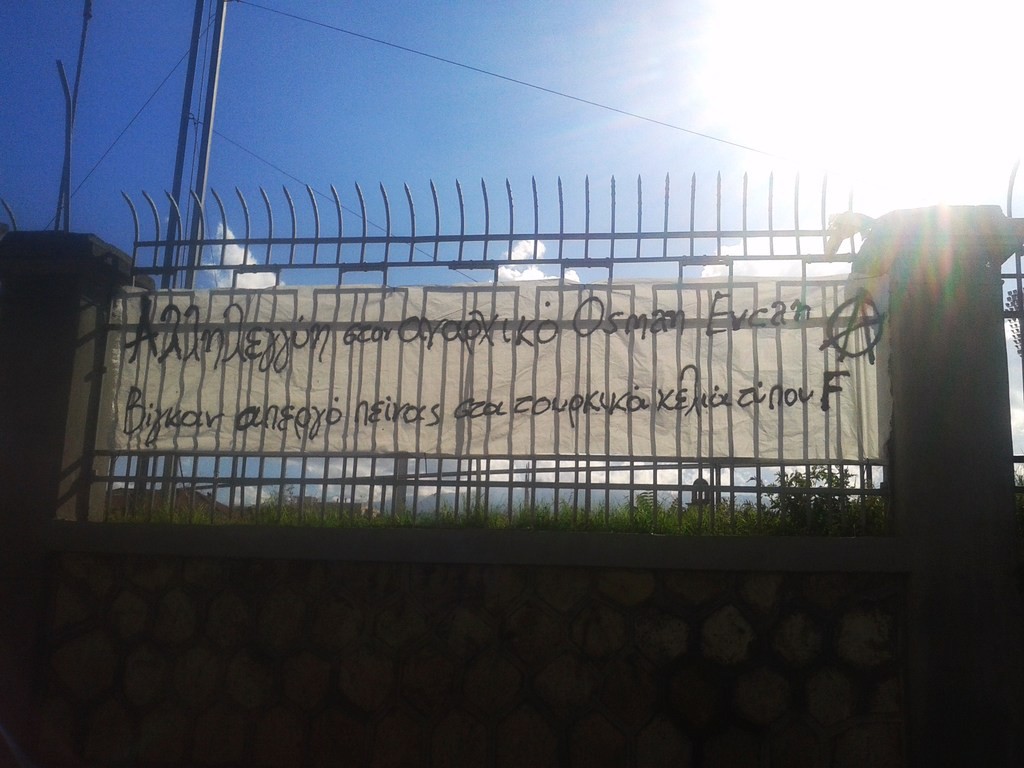 The banner reads:
Solidarity with anarchist Osman Evcan (A)
Vegan hunger striker in Turkish F-type prison cells
On November 23rd 2015, we hung a banner in solidarity with Osman Evcan, who is on hunger strike in Turkish F-type prison cells. This summer Osman, a vegan anarchist held in a maximum security prison, put up a multiday fight by undertaking hunger strike, until his demand to be able to receive food items from people in solidarity, so he can have a decent diet, was granted. A few days ago, however, the humanguards vengefully forbade him to receive vegan food items, forcing him to go once again on hunger strike.
Solidarity with Osman Evcan
Arson and fire to every prison
For total liberation and Anarchy.