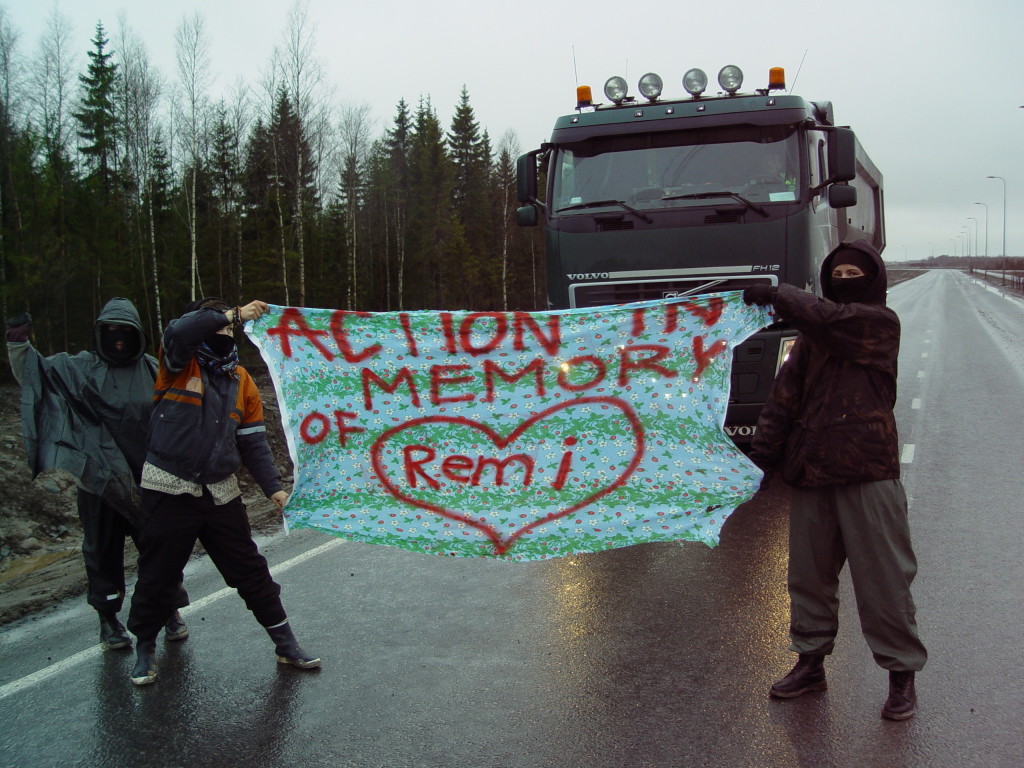 Received Friday 23rd October:
Today, work at the Fennovoima nuclear power plant construction site was disrupted once again!
Three trucks were stopped – two by people climbing aboard and one by a person chaining themself to the vehicle. After 1.5 hours, the police managed to take three people in their custody.
With this direct action, we wanted to disturb construction work of this hideous, bullshit project but also to remember killing of Rémi Fraisse – 21 year old activist who was murdered by the police in Testet, France one year ago. Thousands of people were protesting against a dam project and the repression against the Zad, an occupation opposing an airport mega-project in Nantes.
Let's stop the destruction of nature and all life in the name of capitalism everywhere.