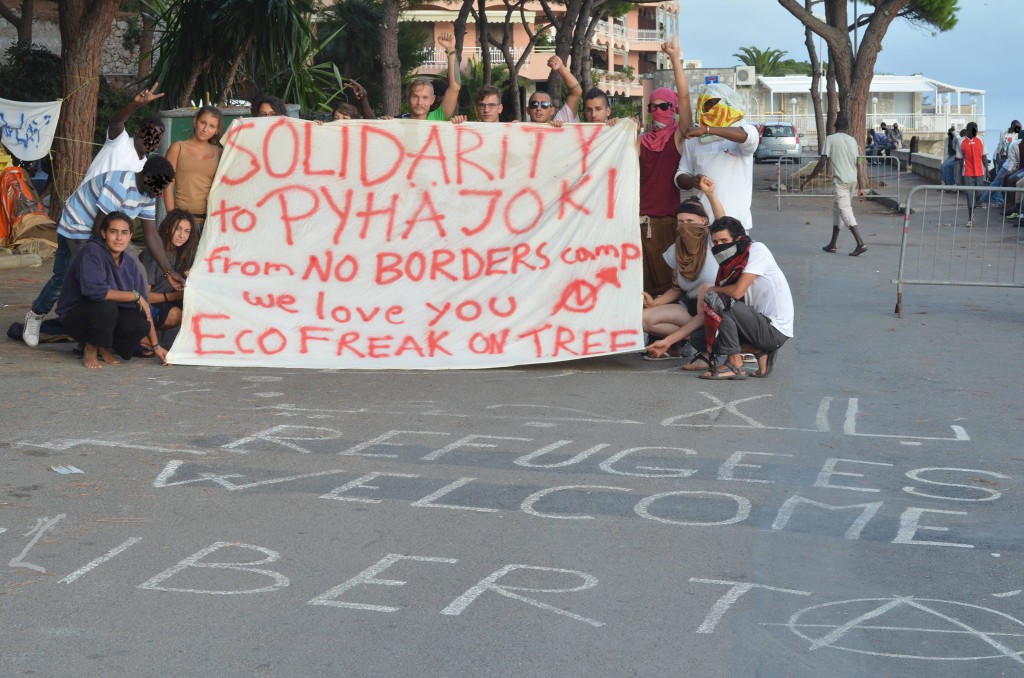 Received September 21st:
The police (sent by Nuclear company Fennovoima) evicted most of the anti-nuclear action camp on September 15th in Pyhäjoki. Police also arrested 5 people. The camp has been successfully resisting the nuclear power plant project for 5 months. The police still haven't managed to evict one of the protesters who is now in the tree-house. Fennovoima will destroy the forest if the protester is evicted. Security companies G4S and Arlia have been preventing anyone from helping this person in the tree-house and ambulance workers also haven't provided any assistance. The person who went on hunger strike since September 19th is in critical situation because liquids don't stay in his body anymore.
We now call for immediate solidarity from comrades everywhere! Solidarity is our weapon!