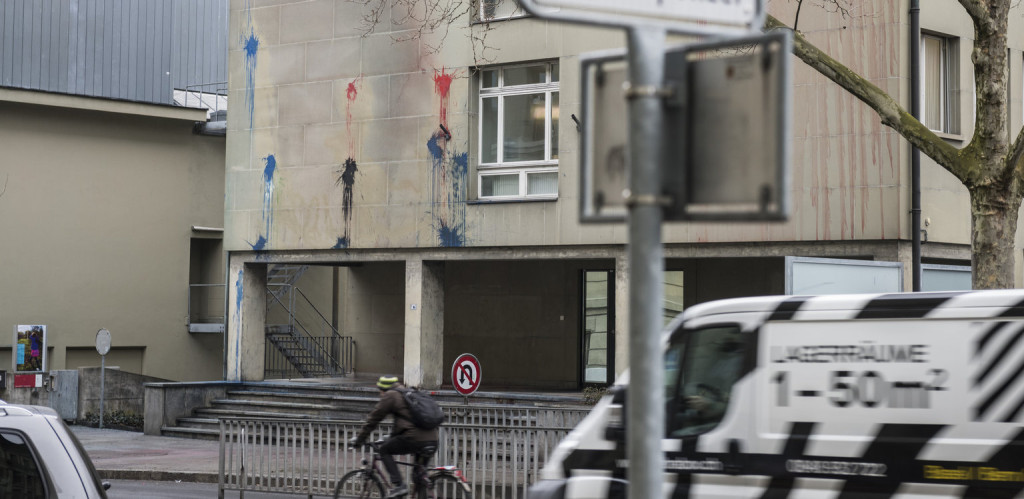 In the night to Saturday, February 21st, we attacked the cop station at the Waisenhausplatz, the Bern's regional prison office and the police cars that were parked there. With paints, sprays and smashed windows we expressed our rage against this sick system.
– Due to racial prejudice the puppets of state authority arrest and humiliate people of color day after day.
– Time and again people are dying under 'unexplained' circumstances in prisons. This occurred also last Wednesday in the regional prison of Bern.
These are just two of a thousand reasons why we organize ourselves and attack these structures of domination.
We will not stop fighting until these sick conditions are overcome and everyone can live together free from hierarchies. Freedom cannot be bought, just as fights cannot be prevented.
Resistance against all structures of Power!
No Justice No Peace Fight the Police