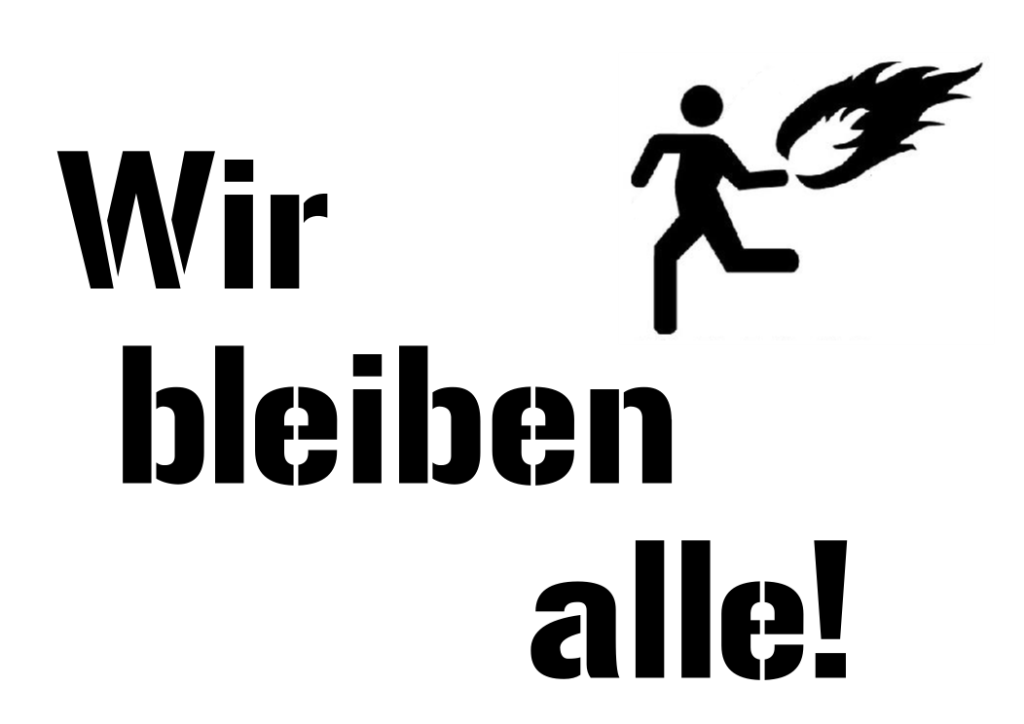 Tuesday, June 24th, 2014, at midday — the squatted school at Ohlauer Street is being evicted right now. On-site support is still needed; at 7pm, there will be a spontaneous demonstration starting from Kottbusser Tor, Berlin.
At 10am, menacing looking undercover cops entered the schoolyard. Later on, 900 cops surrounded the school. The district authorities had lied to the refugees, promising not to evict the building itself. District and church people try to create a rift between the refugees, as well as to force them to move out of the school under the threat of a martial police force. Some refugees and families have left the school, but many more are still inside and refuse to go out. Some of them stand on the roof shouting slogans; petrol was spilled inside the house; cops evicted a sit-in at the entrance door; several hundred people are protesting in front of police barriers. Refugees are threatening to jump from the roof if they are evacuated. Roma families moved out when they were promised that there will be new accommodation for them, but now they stand on the street. So the situation is tense, and the livelihood of many people is threatened. The district administration, the Green Party of Kreuzberg and the Senate of Berlin are held accountable for this situation.
At 7pm there will be a spontaneous demonstration at Kottbusser Tor. It is possible that by that time the eviction will still be underway, so the demo will end in front of the refugee school. Come to Kreuzberg! Show your solidarity!
Berlin 24/6: Spontaneous demonstration against the eviction, Kottbusser Tor at 7pm
There is also a call for tomorrow in Hamburg, in solidarity with refugees in Berlin.