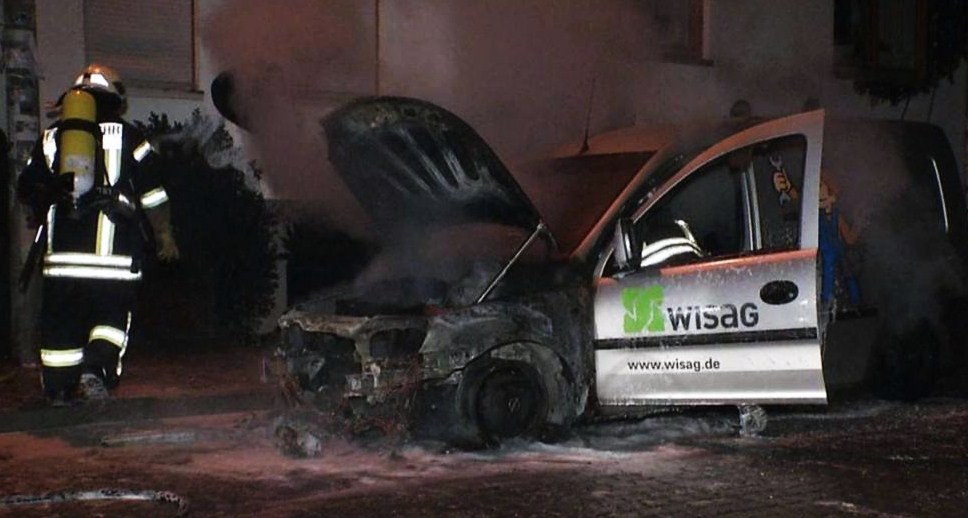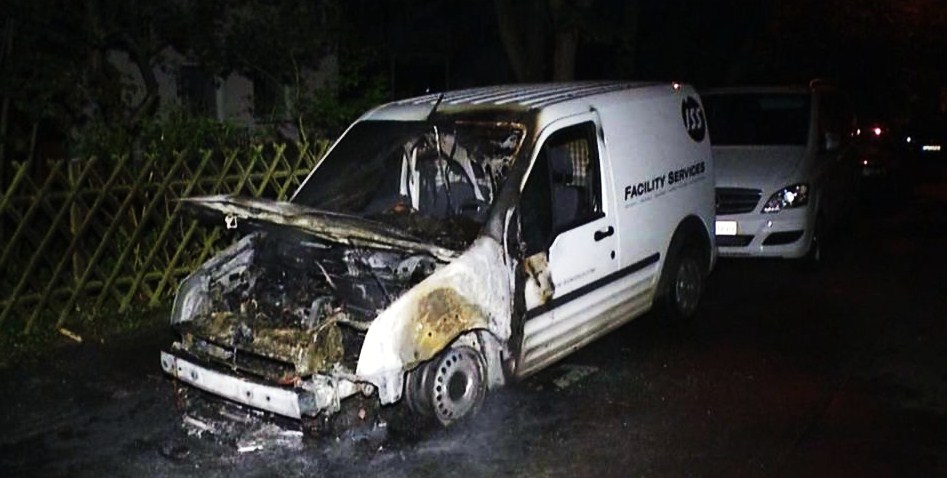 Greeting back to the comrades in Berlin!
'On the night to Thursday [May 15th, 2014] two cars were struck within a few minutes in the south of Leipzig almost the same way… An Opel Combo of the "Wisag" firm was set ablaze… Only two kilometers away, in the Probstheidaer Street, a Ford Transit of the janitorial services company "ISS Facility Services" went up in flames' (already reported in the Press).
ISS sucks because:
'The company carries out an offensive publicity in this field [building cleaning, graffiti removal, security services, etc.]; in Belgium, the company has been targeted by militant opponents of deportation for several years. The company has been put on a blacklist there, because of its involvement in the deportation centres of Merksplas and Vottem' (already explained in an article from 2012).
Wisag sucks because:
'Additionally the Wisag protects military facilities, places of national esprit de corps and state-violence instruments… We are particularly furious about the "passenger service" of the Wisag! On behalf of the BVG transport provider in Berlin, the Wisag denies people without a ticket any access to means of urban public transit, harasses them, and exercises physical violence against them. WISAG's employees throw homeless people out of trains and rail stations, and carry out racist controls" (already stated in a communiqué for an attack on Wisag's offices in Berlin in March 2014).
Solidarity with those affected by repression in Berlin and everywhere!
Against surveillance and for freedom
(A)
source: linksunten