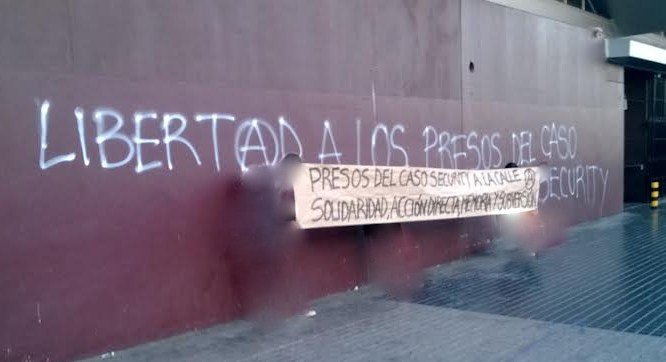 In the context of internationalist solidarity days from the 14th to the 25th of March 2014, ahead of the trial against the comrades accused in the Security Case, we held a gathering outside the San Pablo metro station in Santiago, where we left a small supportive message written on the wall and distributed printed material containing information about the current situation of the comrades. In this way, we join one of the multiple forms of agitation and solidarity with those kidnapped by the State/Capital.
Let's multiply the solidarity gestures!
Freedom for the comrades of the Security Case!
Revolutionary Struggle Collective (CLR)
lucharevolucionaria@riseup.net