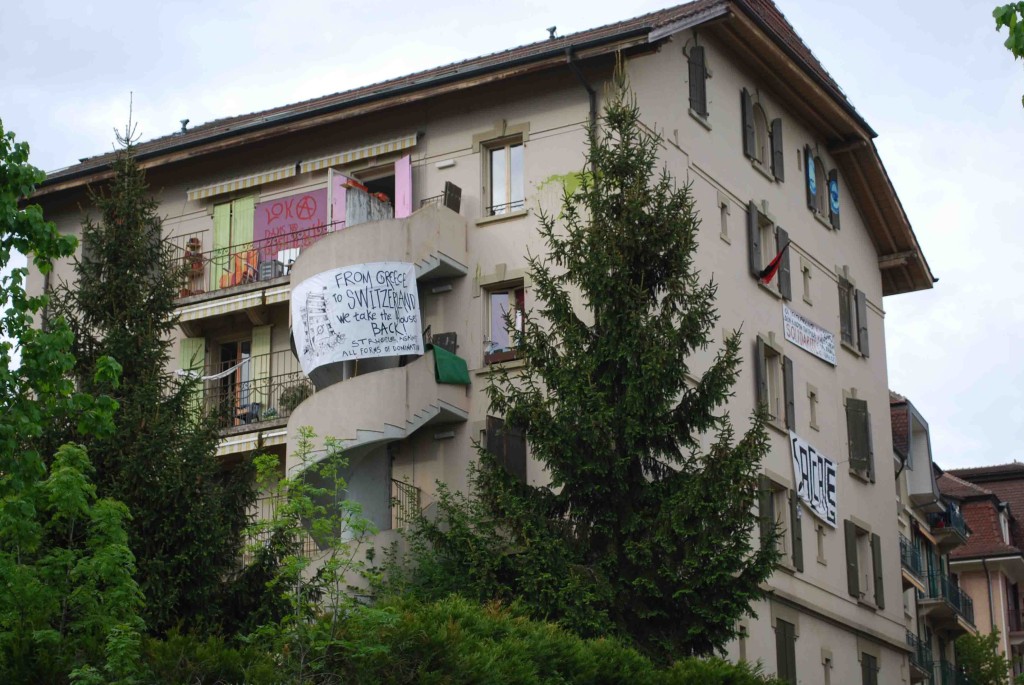 Solidarity banner with the drawing of Delta squat in Thessaloniki, Greece: "From Greece to Switzerland we take the houses back! Struggle against all forms of domination."
"The rebels have no fatherland – Solidarity with the Autonomous Hangout in Kavala (Greece)"; support message to the comrades in the city of Kavala. On April 8th, 2013 this autonomous space was attacked by fascist arson. Luckily there were no reports of injuries or significant damage.
[nggallery id=15]
LET'S SQUAT THE EMPTIES! FREEDOM FOR EVERYONE!
Squat la Loc(A)motive — locomotive[at]riseup.net
Chemin du chasseron 1, 1004 Lausanne, Suisse/Switzerland