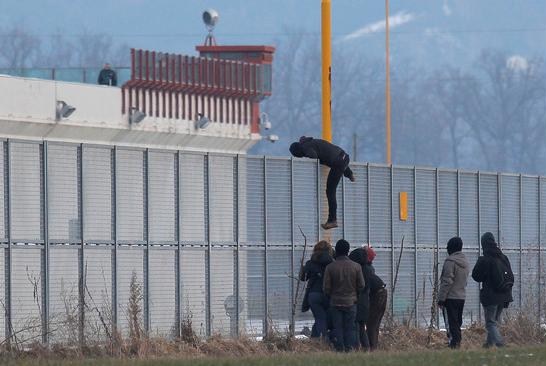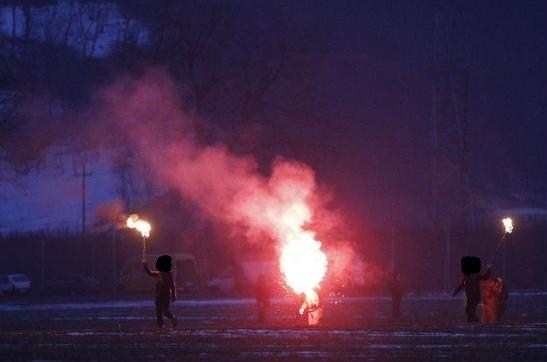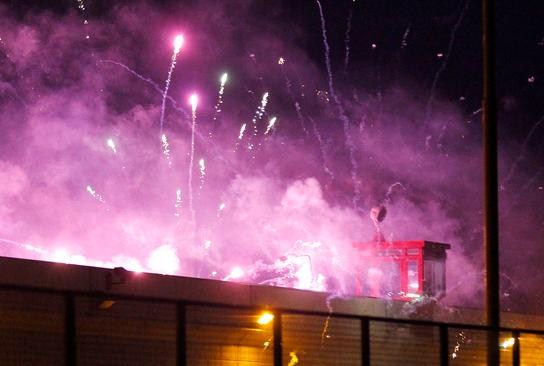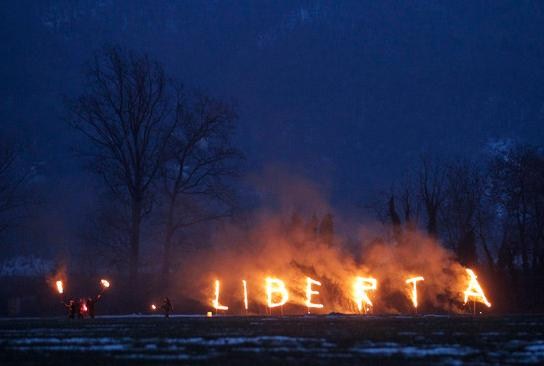 In the first week of February 2013, 245 prisoners in Saluzzo decided to release an open letter reporting the abuses, ill-treatment and penalties to which they are subjected on a daily basis. The lack of food, heat and basic necessities, the denial of benefits and alternative measures, the exploitation through prison labour, and a general state of abandonment and misery characterize each structure of the Italian detention apparatus, but in that of Saluzzo prisoners decided to make themselves heard collectively. They did this by writing and addressing directly to comrades, who indeed responded with a gathering scheduled for February 16th.
Meanwhile, solidarians learned that Maurizio Alfieri (prisoner in struggle and one of the promoters of the 245 prisoners' joint declaration) had been transferred a few days earlier from Saluzzo to the prison of Terni, in Umbria. From one prison to another, Maurizio has never stopped combating abuse and violence, promoting the self-organization of prisoners and breaking the murderous silence that surrounds the prison system. Whether this transfer was intended as retaliation against him or as an attempt to hinder solidarity expression with dignified prisoners, the first obvious response of supporters was their presence outside the walls of Saluzzo just as planned.
On the afternoon of Saturday, February 16th, nearly seventy enemies of every prison, who came from different parts of northern Italy, found themselves in a muddy field next to the prison, while repression troops were deployed on the entrance side. Radio Blackout 105.250FM transmitted the action from the ground.
For over two hours, comrades carried out a sound-system intervention and then started exchanging wild screams with the prisoners. The answer from inside was strong and loud: men were banging things, chanting along with the protesters, sharing their laughter and cries of rage, while lights were turned on and off to the music beat, and pieces of paper were set on fire from several cells, making this gathering a true moment of closeness.
Later on, a group of supporters decided to leave their mark by opening a hole in the prison fence. Fireworks lit up the sky and targeted the watchtower of the torturers who guard these walls, provoking the use of some tear gas by anti-riot squadrons that were lined up outside.
Before leaving, an inscription about three meters high and ten meters long, made out of welded metal rods and cloth soaked in gasoline, was set on fire so that the prisoners could read a simple message: FREEDOM.
Summary based on this coverage.