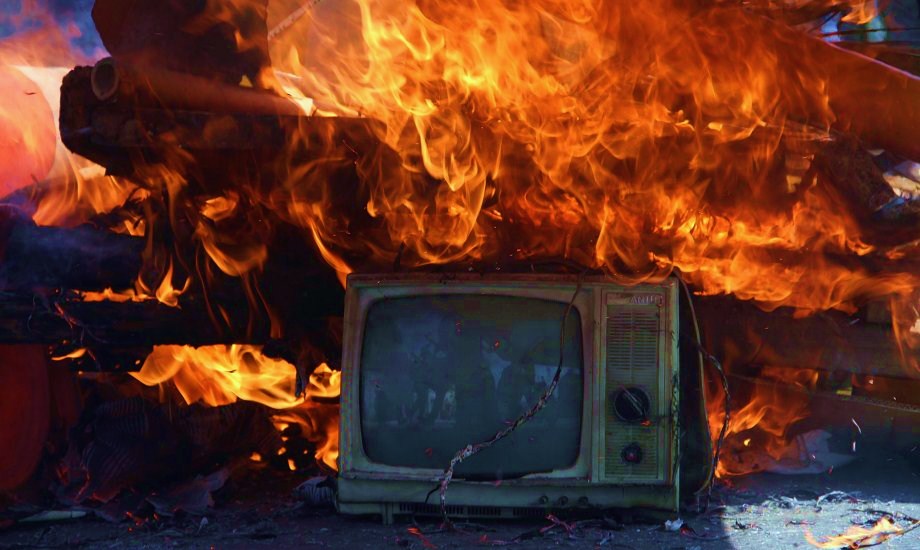 It seems that the investigating prosecutors still have not finished prosecuting the imprisoned members of the R.O. Conspiracy of Cells of Fire, because interrogators are now preparing more case files in their offices.
Already in August 2012, an investigator from Trikala police department paid a visit to Trikala prisons in order to notify the comrades Panagiotis Argirou and Haris Hadjimihelakis that new charges have been filed against them, which refer to the events that took place on January 24th, 2011, during the second trial session of the first court proceeding against CCF, or 1st 'Halandri case' trial, regarding three explosions (at the houses of two parliamentarians, Panagiotis Chinofotis and Louka Katseli, and at the Ministry of Macedonia-Thrace). On that day, the comrades' exit from the terror-courtroom had sparked a scuffle with the cops who escorted them to the detention rooms. Some of those police officers filed a lawsuit against the comrades, whom accuse, among others, of attempting to escape, attacking them with various objects, such as a fire extinguisher, swearing them and threatening their lives and personal safety, emphasizing that the comrades never stopped attacking them, nor when they were handcuffed. Based on these testimonies, it is expected that both will be charged with assault (causing bodily harm), prison mutiny, etc.
Following this new attempted prosecution, once again the renowned appellate-interrogation experts Baltas and Mokkas summoned the nine CCF members, as well as the anarchist comrade Theofilos Mavropoulos, in reference to an arson attack on a vehicle of Katrantzos Security Company in the area of Galatsi (Athens) in the night of New Year 2009. It is not yet clear whether this prosecution occurred just now deliberately or inadvertently, considering the fact that the case of the organization's 250 incendiary and explosive actions has already been launched over the past few months. However, one thing is certain: There just does not seem an end to the persecution of the nine CCF members and anarchist Theophilos Mavropoulos. New trial briefs and prosecutions constantly arise as a vengeful reminder that the system does not forget those who openly and factually defy and declare war against the existent, opting for anarchist direct action.
Comrades in solidarity