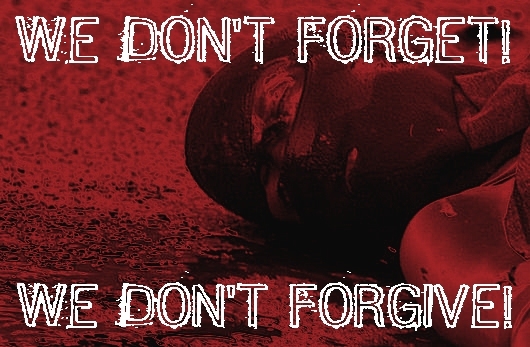 According to an initial report on linksunten.indymedia, on July 13th, 2012, the first senate of the Supreme Court of Cassation (the highest court in the Italian judicial system) partially confirmed the harsh verdict against the ten accused activists.
Prosecuted for the street battles against the G8 summit in Genoa in July 2001, two people have now been sentenced to serve up to 15 years in prison. Three have received reduction in their multi-year prison sentences of nine months up to one year, while five can once again appeal their convictions —as far as the rest are concerned, the judgment can no longer be contested in any court. Therefore, five people will be locked in prison and five others face a retrial.
All protesters were tried and convicted for the same offense, namely 'plunder and devastation' (seemingly graver than the 'crime' of disturbing the peace), so in reality the judiciary enforced the so-called Codice Rocco, a paragraph dating back to the era of fascism.
We would appreciate it if you could provide firsthand counter-information.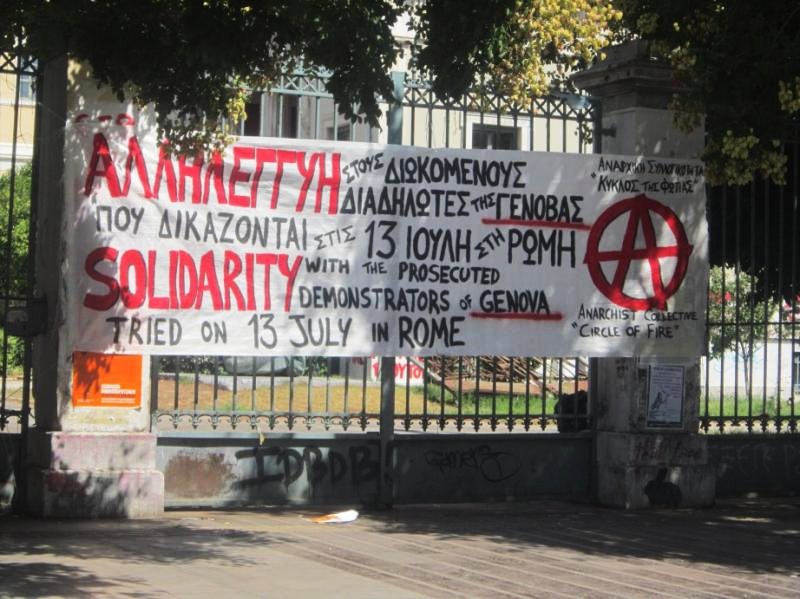 Read also:
– Rome, Italy: Final sentences by the Supreme Court of Cassation for police forces involved in Diaz school butchery at 2001 G8 summit in Genoa
– Athens, Greece: Text by the Anarchist collective 'Circle of Fire' in solidarity with the 10 prosecuted strugglers of Genoa