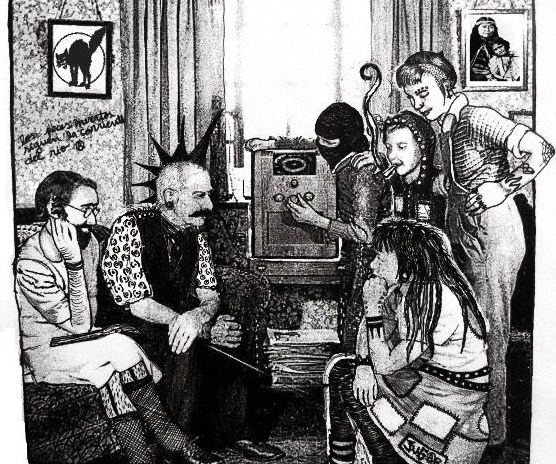 Communiqué on the rumors about injured anarchists
Comrades, we decided to write in response to a degree of uncertainty we've noticed that expanded word-of-mouth following our last attack (on March 20th, 2012) on a bank branch in Chillán, $hile, where we happily turned a large part of the bank to ashes; we cannot forget to mention that this was part of the day of solidarity with our brother Luciano Pitronello, but we know what intrigued was the news that circulated in the local mercenary Press, in which echoed how individuals of our cell were reportedly injured in that action.
We don't deny it happened, but to appease those anonymous in other parts of the territory, pervaded by anguish and doubt: the comrades have already recovered and learned from the particular act not to not repeat the action, but to take precautions, since at the time the hatred and the decision failed to complement the planning.
We now look forward to more experience of war, with our hearts swollen like a stone calling upon the anarchic and wild fire, which will soon be spread as a bad weed throughout the civilization that gives life to structures and authoritarians of Chillán and the world.
Freedom to Tortuga, Freddy, Marcelo, Juan
and the recently abductees Ivan Silva and Carla Verdugo!
Fire to authority and its prisons!
The words are nothing, action is everything!
We are everywhere, we will communicate soon!
From some place in the $hilean region
Informal Anarchist Federation / Efraín Plaza Olmedo Incendiary Cell