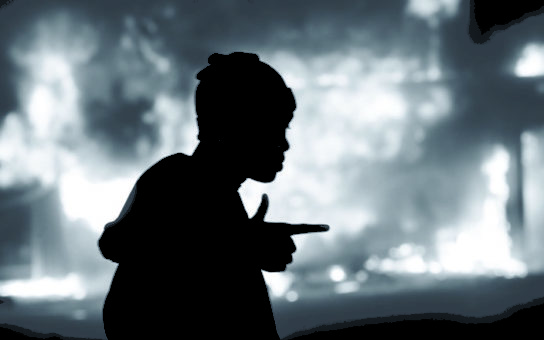 In February 2015, we returned to publishing Fire to the Prisons. After a three year hiatus, we came back to this project with full force. Over a year later, we are happy to report that almost all of the 10,000 printed copies have been distributed across North America and abroad. Thanks to the support, donations, and contributions of comrades across the world, we were able to create a very loud voice.
Now, in 2016, we want to do it again.
We want to expand our coverage, scope, and the reach of the publication while remaining true to the spirit of Fire to the Prisons. We will continue with our long term commitment to counter-information, original writing and content, and the amplification of the anti-authoritarian/anti-prison/anti-repression struggle that you have come to expect from us.
We will have both a domestic and international voice this issue. While remaining true to reporting on repression and anti-prison resistance across the states, Canada, and Mexico, we have committed articles from abroad promising insight on struggles and happenings that will help to bridge and unify an array of social tensions through a mutual awareness and solidarity.
We truly want FTTP to become a global publication and one that links anarchists and other autonomous combatants together in a dialog about the commonalities that we all face, as well as a discussion on the actions and struggles that we can all engage in.
We will be covering the resurgence of fascism in mainstream American politics, as well as updates on communities resisting further eco-devastation across the states. We have committed articles from prisoners domestic and international. We have commitments from NYC Anarchist Black Cross to use the project as a resource for raising awareness on repression and prisoner status in North America. We will also focus on the pacification of favelas in Brazil, the current reality and history of anarchist struggle in Chile, and the refugee situation in Greece. We will have further reports on anti-police struggle across the United States, and will be continuing a tradition of news on broader prisoner strikes across America since our last issue. We are also intent on original articles on indigenous resistance in western Canada. Plus accounts and updates of the struggle in Rojava and general Kurdistan. Also all our featured articles will be available in Spanish for free on our website.
We are a committed collective. We are prepared to invest a lot of time and energy into producing this project, but we ask any and all sympathetic readers to help us with printing and distribution. by donating to our funding page. To print 10,000 copies of this it will cost us $2,000 dollars. While in the past we have had to ask people to pay the postage to our distributor, we would like to be able to send out more copies for free, to encourage broader distribution. We are asking for another $2,000 dollars for this. With maximizing our distribution efforts through contacts and friends across the world, we can distribute and mail out almost all of the new issues to anyone interested in distributing it. This leads us to asking for $4,000 dollars.[*] We know this is an ambitious amount, and most likely those supporting us aren't very wealthy, but it will absolutely secure this project, and help with the expansion of our readership. We hope that reaching out this way will put a dent into that fiscal goal, as our collective members are all working people.
We hope that in returning from our hiatus last year we have re-ignited a feeling of support for this project, and hopefully have reached a new generation of anarchists, revolutionaries, insurrectionists, radicals, and the generally angry and discontent. By taking part in our crowd funding, we also promise to ensure that you will receive copies of the magazine upon its completion.
While we have some content intended for our new issue, we are also very open to new ideas and submissions. We will be happy to hear from you via email at firetotheprisons[at]riseup.net. You can also read all of our old issues in pdf form on our website.
We hope to make our next issue another success, and we hope to strengthen a global voice that generalizes resistance and tension to the global order that reigns upon us all.
[*] www.generosity.com/fundraising/help-print-and-distribute-fire-to-the-prisons-13