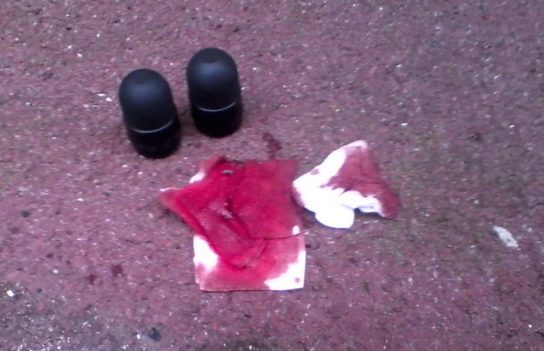 On Thursday [April 28th] a student of our university lost an eye, simply for having demonstrated. Whilst retreating with all the demonstrators following a CRS charge [riot cops], he was taken freely as a target and hit in the face by a flashball shot. Given that this government has nothing but police violence to bring to the youth as a response, will it take a death for it to cease?
It could of been any one of us. So no, we won't forget, we won't forgive, and most of all we won't give in.
Neither fear nor violence will stop us and Sunday we'll return to the streets.
We're all thinking of you Jean-François! Strength.
in German