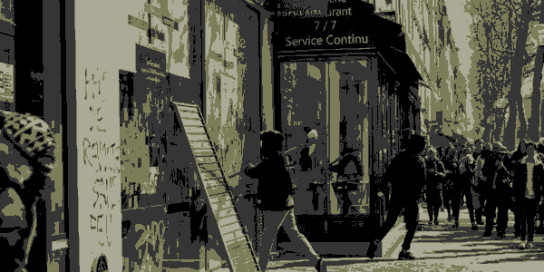 Since always the trade unionists have held a linked role between the exploiters and the exploited – to perpetuate the exploitation.
Last Thursday in Montparnasse, the CGT security [General Confederation of Labour] – who wanted to yet again have control of the demonstration – beat up, gassed and handed over protesters to cops. That's who the trade unionists are: useful friends of the bosses and cops. Our enemies.
That's why in the evening of the same Thursday, we smashed the windows of the CGT office, rue Pierre Bonnard in the 20th district.
A thought for all the March 24th arrestees.
Freedom for all!
Death to the exploiters and their lackeys.