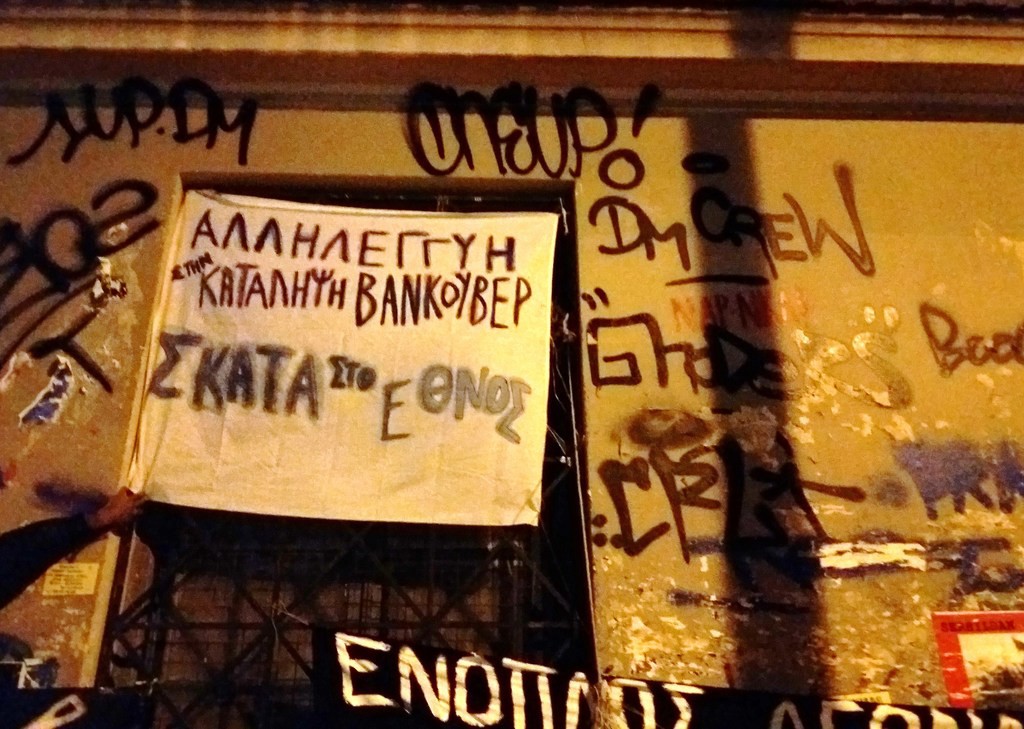 Late in the evening of March 13th 2016, the Vancouver Apartman building which is squatted for a little over a decade came under attempted arson attack, when a Molotov cocktail landed in front of a door on Mavromataion Street.
At a time when the anarchist squat in Vancouver Apartman building is threatened with eviction, because of reconstruction plans by the Athens University of Economics and – above all – Business, it comes as no surprise that nationalist scum have rushed to assist the institutional repression.
Vancouver Apartman squat – which combines a housing infrastructure and a self-managed space where public activities take place – is an integral part of our ongoing struggle for individual and collective liberation, and we will defend it by all means.
Solidarity with the squatters in Vancouver Apartman!
AGAINST THE STATE AND CAPITAL
DEATH TO NATIONALISM
in Greek, Portuguese