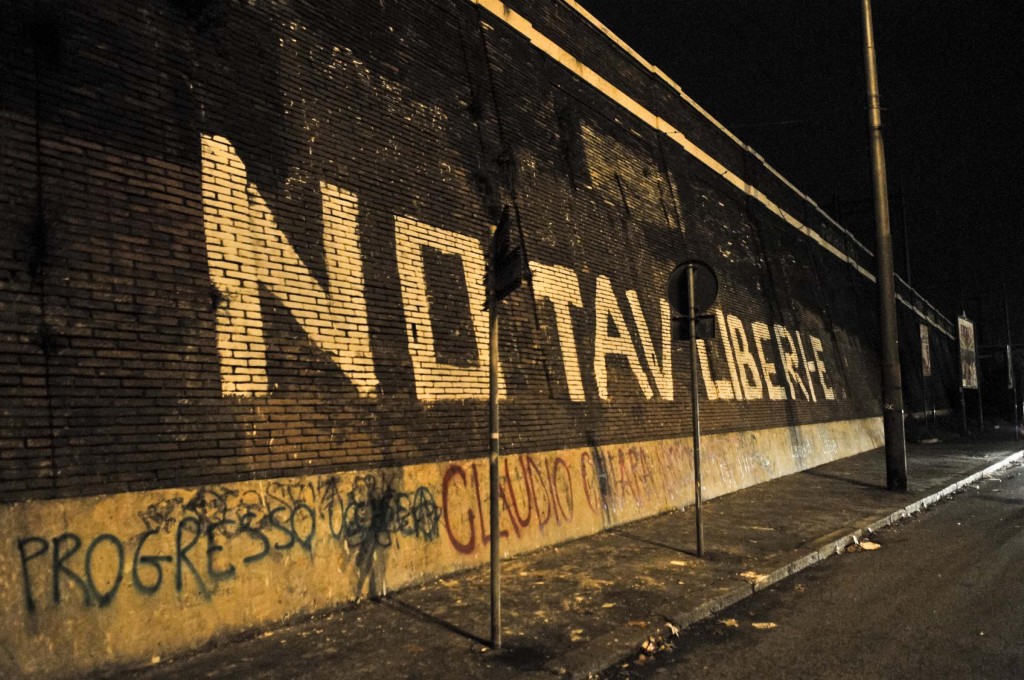 In solidarity with the comrades arrested on December 9th, 2013 accused of actions against the high-speed rail, on Monday, January 27th, in the early evening, a group of some twenty anarchists interrupted traffic on the eastern ring road near the new Tiburtina railway station, which will soon be dedicated to the TAV.
Slowing down the traffic with smoke bombs and torches on a road of fast traveling, we put out dumpsters on the street bonded together with steel wire, to which we tied a banner in solidarity and against the isolation conditions in which the revolutionary prisoners find themselves right now. Finally the dumpsters went up into flames!
Greetings to all revolutionary prisoners!
Freedom for all!

Terrorist is the State!