On Friday, March 2nd, a PA's gathering was held in solidarity with Orfanotrofio squat outside the administrative building of the Holy Metropolis of Thessaloniki. It is reminded that the 'ownership' of the squatted space has been handed over from the health ministry to the Greek Orthodox Church a month ago, in order to be used immediately, as was announced by the health ministry in the Internet.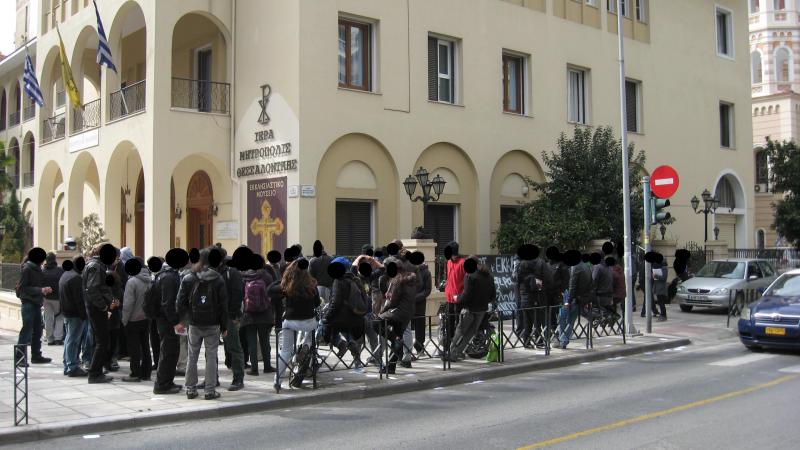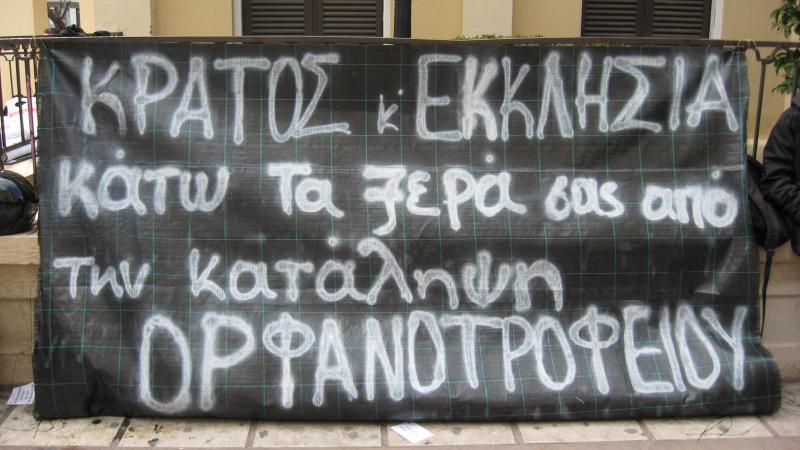 A solidarity banner was placed at the building, posters were pasted in many parts of the area, while many texts were shared out, also in defense of the occupied space 'School for the learning of freedom', another Church-owned structure, where squatters are threatened with judicial prosecutions.
We must re-appropriate the ecclesiastical estates… because praying won't change the world. Solidarity with Orfanotrofio squat!