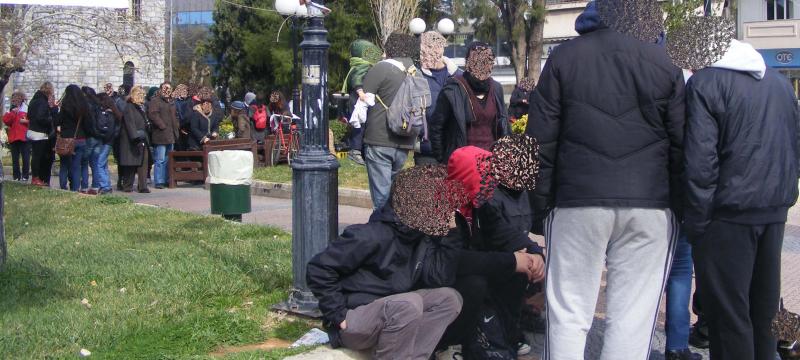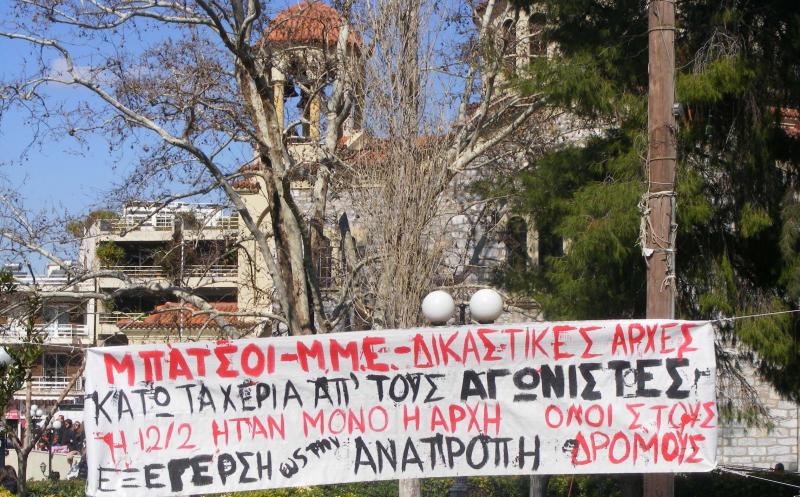 On Saturday, 18/2, in the central square of Aghia Paraskevi (northern suburb of Athens) the open assembly of the residents held a PA's gathering against the state repression, with participation of 50 people, in solidarity with our comrade Panayiotis K. (member of the popular assembly) and the other three comrades who were arrested in the demonstration of Sunday, 12/2, and have been held UNDER PRE-TRIAL DETENTION since Thursday, 16/2.
The gathering lasted three hours. A related text of the assembly was shared out to passersby and read through the sound system. One of the three banners placed in the square read 'Cops, mass media, judicial authorities, hands off the fighters. February 12th was only the beginning. Uprising until overthrow. Everyone to the streets!'
We condemn the provocative and fascist custody, as well as the pillorying in the mass media of Panayiotis K. and the other three demonstrators.
We express our unreserved solidarity with the arrestees and demand their immediate release. Solidarity is our weapon!
RESISTANCE–SOLIDARITY–SELF-ORGANIZATION
People's assembly of Aghia Paraskevi