Tag Archives: Turkish prisons
Click on the image to access the news.
in portuguese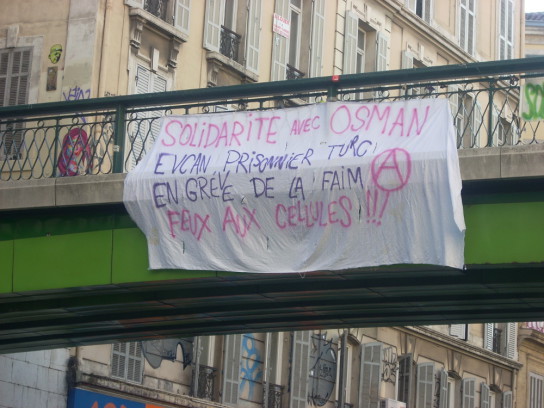 A banner was dropped on the bridge of Cours Julien in Marsielle on March 18th, in solidarity with Osman Evcan and to support his hunger strike. A French translation of More than vegan package … No Surrender! was also produced, which details Osman's situation.
in German