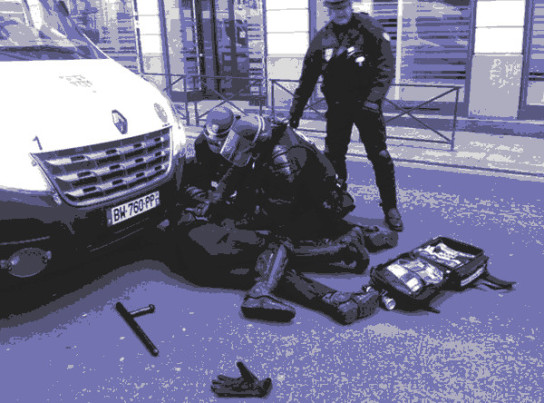 The night of Thursday 7th to Friday the CGT office of the 14th district, rue de l'aube, lost its windows.
Because we don't want their management of the exploitation. We don't want any management of our slavery, work.
Because we don't oppose the Labour law, we oppose law and work.
Destroy that which destroys us.
demolition workers
Note from Contra Info: Last month, the CGT [General Confederation of Labour] had their windows smashed in the 20th district of Paris.