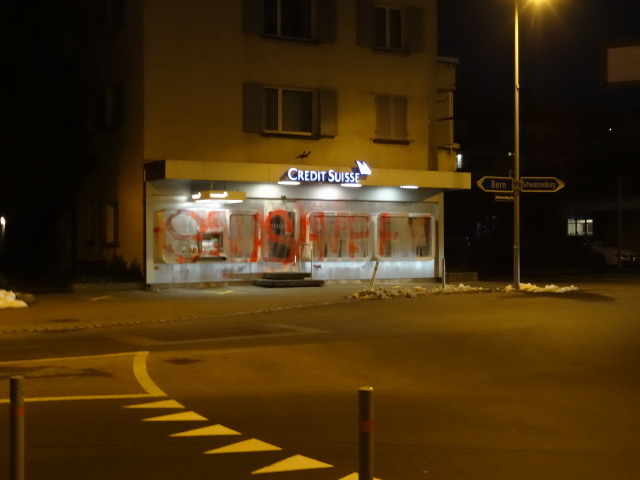 In the night of 21st to 22nd January 2015, we attacked with paint the Swiss Credit Agency in Köniz, Bern.
Swiss Credit is again like every year a strategic partner of the World Economic Forum (WEF) in Davos [1]. The rich and powerful of this world meet once again this January in Davos to discuss together the future of their business. Just as the rich and the powerful organise in Davos and promote the daily exploitation of people, animals and nature, we organise our resistance against this.
Whether it be in Davos, Basel, Zürich or Bern, no peace in the backcountry for the summits!
Smash WEF!
Translation note: Davos is a municipality in the canton of Graubünden, located in the west of Switzerland, bordering with Italy, Austria and Liechtenstein. Translated from French, originally in German.