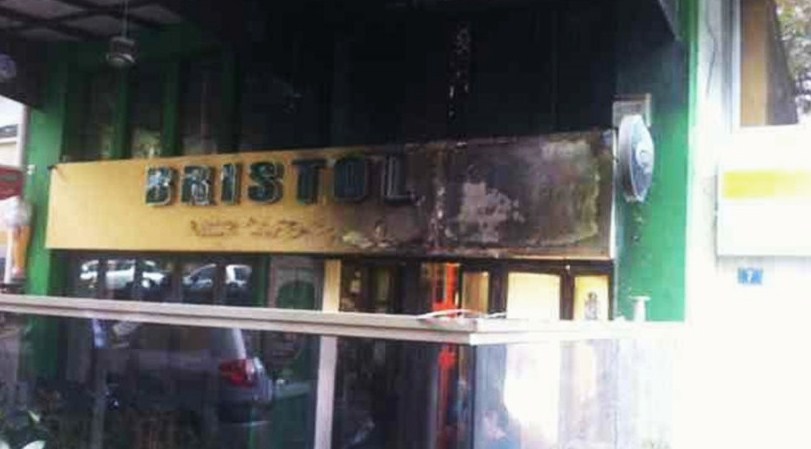 In the early morning of October 24th, 2014, we attacked the "Bristol" bar, located in Davaki street in Ambelokipi, with an incendiary device. This business is owned by Christos Zervas, a known Golden Dawn member and candidate in the last municipal elections, in addition to being a place frequented by Golden Dawn MPs and other fascist scum.
We dedicate this action to the memory of Pavlos Fyssas, Shehzad Luqman and the innumerable migrants who were victims of state violence as manifested on sea and land borders.
We continue the antifascist struggle in the streets and squares, and do not expect anything from the statist "anti-fascism" and its followers; on the contrary, they are our enemies.
We do not forget the captives and prosecuted of the struggle. Preventive arrests, persecutions and tortures will not remain unanswered.