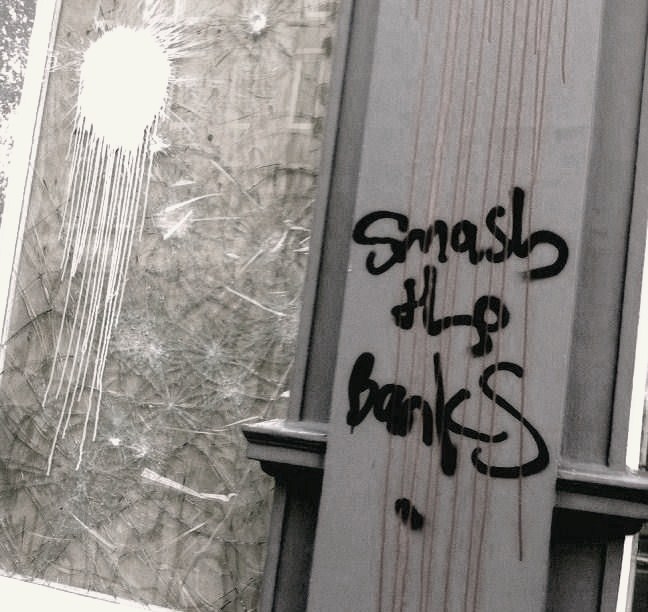 On Thursday, February 20th we took advantage of street traffic, and attacked two bank branches (the Hellenic Postbank, and the National Bank) at the junction of Tsimiski and Pavlou Mela streets, smashing their glass facades and ATMs.
This action is dedicated to: Tasos Theofilou, who was sentenced to 25 years imprisonment; Alexandros Mitroussias and Giorgos Karagiannidis, who await court decision in yet another terror trial; and the participants in the Network of Anarchist Prisoners [in Greece].
Comradely greetings to Kostas Sakkas [who has gone on the run from cops]…
Let's organize ourselves, and attack the State and capitalism by any means necessary.