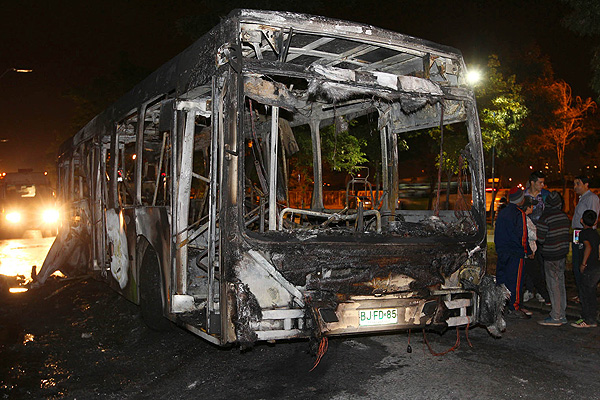 On Friday, November 30th, 2012 we – excited Luddites – had the pleasure to see one of their machines burning. Mocking their fear and constant threats of Power, we relaxedly watched it all on TV while smiling.
Instead of their '27 hours of love', we prefer 5 minutes of destruction; instead of their charity, we prefer violent solidarity.
We could see from a distance the 509 bus burning down on 5 de Abril Avenue, hoping that the smoke signals of this action will expand and embrace every imprisoned brother and sister.
Translators' note: '27 hours of love' refers to a 27-hour transmission held in Chile every year, known as Teletón, where children with disabilities are used in order to clean up the image of all kinds of capitalist scum. Similar 'charity' propaganda also takes place in other countries of Latin America, such as Mexico and Uruguay.