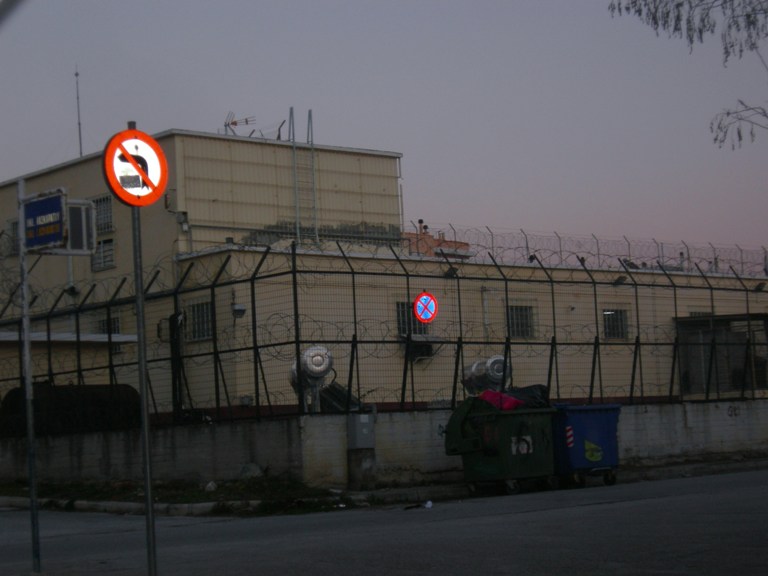 In the afternoon of Sunday, September 30th, 2012, approximately 60 comrades gathered in front of the local juvenile prison, in Chiliadous neighbourhood. Carrying a banner that read "Solidarity to the prisoner struggle" and with their voices filling the air for about forty minutes, they expressed their solidarity to those behind bars.
They showed both the prisoners and their guardians that no one is alone against the State; that our struggle must continue until the demolition of every prison; until we are all free.
Solidarity is our weapon! Fire to the prisons!
FREEDOM FOR ALL