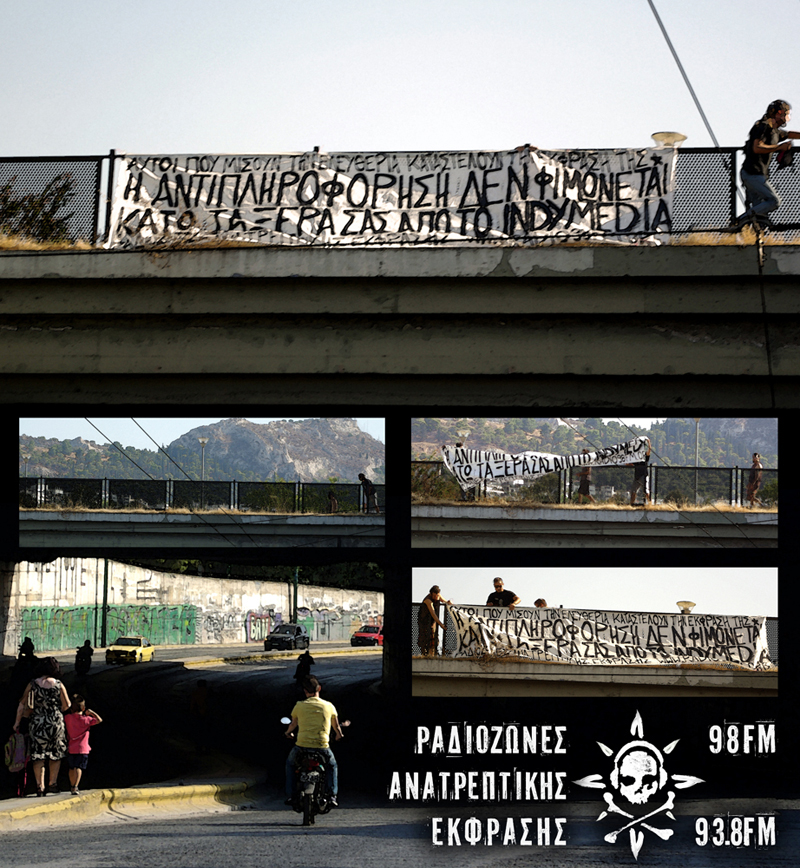 The State has unleashed a frontal attack on society with all the weapons at its disposal, imposing itself on society by the growing impoverishment and the systematic attempt of embedding the Rule's new fabricated arguments.
At the same time, there is an ongoing battle to repress and silence the voices of all those resisting and opposing this reality. The methodical and directed targeting of Indymedia Athens orchestrated by fascist circles is yet another part of this repressive operation.
We stand in solidarity with Indymedia Athens since we believe in and actively support the need for free and unmediated communication.
THOSE WHO HATE FREEDOM SUPPRESS ITS EXPRESSION
COUNTER-INFORMATION CANNOT BE SILENCED
HANDS OFF INDYMEDIA
Radio zones of subversive expression
98fm – 93.8fm
radio98fm.org