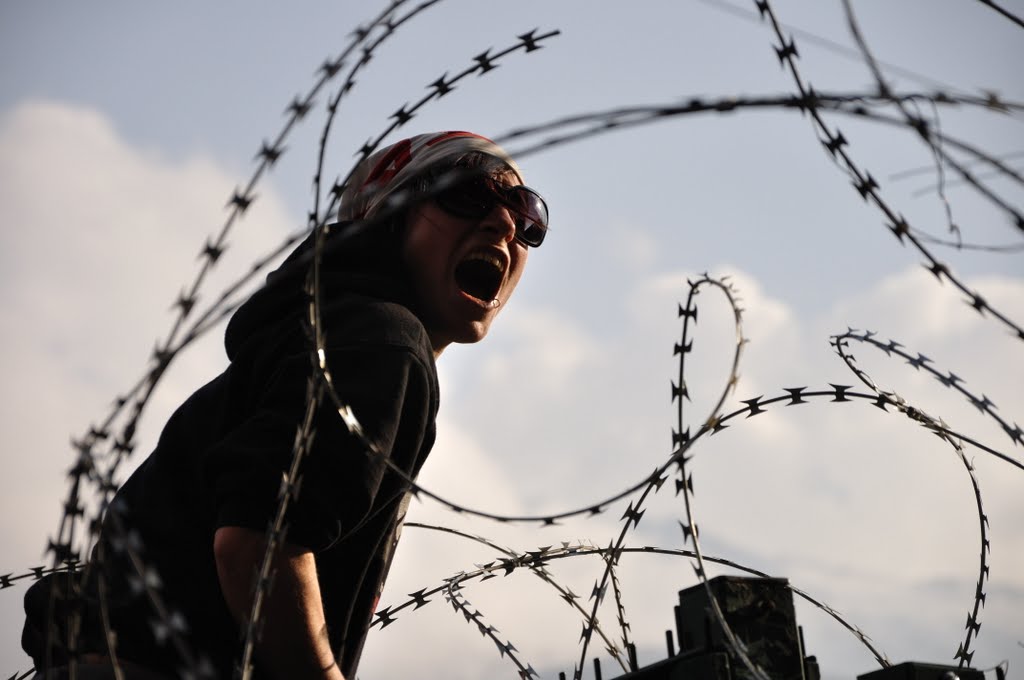 According to new updates, Marcelo and Mau have been transferred from the hellhole of San Vittore.
We support the NO TAV prisoners by sending letters, telegrams and postcards to make them feel they're not alone. NO TAV everywhere!
Their prison addresses are:
Maurizio Ferrari, c.c via Roncata 75, IT-12100 Cuneo

Marcelo Damian Jara Marin, c.c. via Pianezza 300, IT-10151 Torino
moved to house detention*

Other comrades, who are prosecuted in the NO TAV context and are still imprisoned, are:
Alessio Del Sordo, c.c. via Pianezza 300, IT-10151 Torino

Juan Antonio Sorroche Fernandez, c.c. via Beccaria 13, Loc. Spini di Gardolo, IT-38014 Gardolo-TN
* Latest update –> Marcelo, comrade imprisoned since January 26th after the repressive operation against the NO TAV resistance, is under house arrest since June 22nd. All free and in the struggle!